Morse, Deborah Denenholz, Diane Long Hoeveler. A Companion to the Brontes. Wiley-Blackwell, June 2016.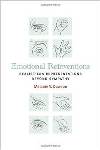 Dawson, Melanie. Emotional Reinventions: Realist-Era Representations Beyond Sympathy. University of Michigan Press, June 2015.

Lowry, Richard S. The Photographer and the President: Abraham Lincoln, Alexander Gardner, and the Images that Made a Presidency. Rizzoli Ex Libris, 2015.
 Haas, Mary, and James Hill. 2015. Creek (Muskogee) Texts. Ed. by Jack Martin, Margaret Mauldin, and Juanita McGirt. University of California Press.


Sawaya, Francesca. The Difficult Art of Giving Patronage, Philanthropy, and the American Literary Market. University of Pennsylvania Press, 2014.

Hart, Henry. Familiar Ghosts. Orchises Press, 2014

Wheatley, Kim. Romantic Feuds: Transcending the "Age of Personality". Ashgate, 2013

Morse, Deborah. Reforming Trollope: Race, Gender, and Englishness in the Novels of Anthony Trollope. Ashgate, 2013

Meyers, Terry
. The Poetry of Sidney A. Alexander (The University of London, Institute of English Studies; 2012) 

Potkay, Adam. Wordsworth's Ethics. The Johns Hopkins University Press, 2012.

Martin, Jack B. A Grammar of Creek (Muskogee). Lincoln: University of Nebraska Press, 2011.

   Minear, Erin. Reverberating Song in Shakespeare and Milton. Ashgate, 2011.

Wilson, Brett. A Race of Female Patriots: Women and Public Spirit on the British Stage, 1688-1745. Bucknell University Press, 2011.
Barnes, Elizabeth. Love's Whipping Boy: Violence and Sentimentality in the American Imagination. University of North Carolina Press, 2011.
Alexander, Lee. Folly's Bridge. Finishing Line Press, 2011.

Anne Charity Hudley, Christine Mallinson. Understanding English Language Variation in U.S. Schools. Teachers College Press, 2010

Sam Kashner, Nancy Schoenberger. Furious Love. Harper Collins, 2010 

Suzanne Raitt, editor. Virginia Woolf: Night and Day. Oxford University Press, 2009 

Margaret Markwick (Author, Editor), Deborah Denenholz Morse (Author, Editor), Regenia Gagnier. The Politics of Gender in Anthony Trollope's Novels. Ashgate, 2009 
Dubbs, Carol K., and Terry L. Meyers, eds. The Daybook and Ledger of Richard
Manning Bucktrout (Swem Library, 2008).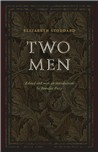 Putzi, Jennifer, ed. Elizabeth Stoddard: Two Men. U of Nebraska P, 2008.
Alexander, M. Lee. Observatory. Georgetown, KY: Finishing Line Press, 2007.

Hart, Henry. Background Radiation. Cambridge: Salt Publishing, 2007.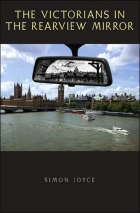 Joyce, Simon. The Victorians in the Rearview Mirror. Athens, Ohio: Ohio UP, 2007.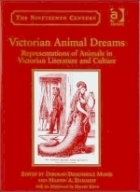 Morse, Deborah Denenholz and Martin A. Danahay, eds. Victorian Animal Dreams: Representations of Animals in Victorian Literature and Culture. Ashgate, 2007.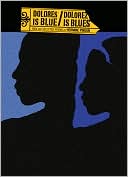 Pinson, Hermine. Dolores is Blue / Dolorez is Blues. Sheep Meadow, 2007.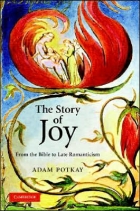 Potkay, Adam. The Story of Joy: From the Bible to Late Romanticism. Cambridge UP, 2007.

Potkay, Adam, ed. Henry Fielding: The History of the Adventures of Joseph Andrews. (A Longman Cultural Edition, Susan J. Wolfson, ed.) Longman, 2007.
Raitt, Suzanne, ed. Virginia Woolf: Jacob's Room. (Norton Critical Edition.) Norton, 2007.