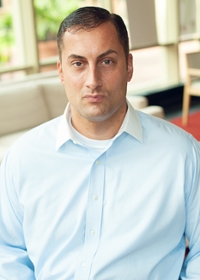 Jeremy Pope
Associate Professor of History and Faculty Affiliate in Classical Studies
office: Blair 350
email: [[jwpope]]

Background
Jeremy Pope completed comprehensive doctoral examinations in two separate PhD programs at Johns Hopkins University: the doctoral program in African History within the Department of History (2002), and the doctoral program in Egyptology within the Department of Near Eastern Studies (2007). In 2010, he received his PhD in Egyptology and came to William and Mary to teach and research the ancient, medieval, and modern histories of Africa and the African diaspora, as well as the history of the ancient Near East. 
In 2016, Professor Pope was honored with the Thomas Jefferson Teaching Award.
The award is given annually to a younger faculty member who has demonstrated – through concern as a teacher, character and influence – the inspiration and stimulation of learning to the betterment of the individual and society. Candidates for the award are evaluated on the basis of student evaluations.