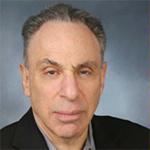 Alan Wallach has been Ralph H. Wark Professor of Art and Art History and Professor of American Studies at the College of William and Mary since 1989.  He has written extensively on nineteenth and twentieth century American art and the history of American art museums.  He played a role in the rise of "the new art history," and was the co-author of two "classic" articles of art museums ("The Museum of Modern Art as Late Capitalist Ritual" (1978) and "The Universal Survey Museum" (1980)) and the author of a ground breaking study of the patronage of the Hudson River School painter, Thomas Cole ("Thomas Cole and the Aristocracy" (1981)). 
Wallach is the author of Exhibiting Contradiction: Essays on the Art Museum in the United States (University of Massachusetts Press, 1998) and co-editor and principal author of Thomas Cole: Landscape into History (Yale 1994).  His writings have appeared in leading periodicals (The Art Bulletin, Art History, Artforum, etc.) and anthologies including A New Literary History of America (2009), and have been translated into French, Spanish, German, and Turkish.  His current scholarly projects include a co-edited anthology entitled Transatlantic Romanticism, and a book called Rethinking the Hudson River School. 
Wallach has been very active as a speaker, commentator, and panel chair, has in recent years delivered more than a dozen keynote addresses, and has given invited papers at colleges and universities (Yale, Harvard, UCLA, etc.) throughout the United States and in England, France, Germany, and Poland.  He has also presented papers at leading art museums (The Metropolitan Museum of Art, The National Gallery, MFA Boston, The Louvre, Tate Liverpool, etc.).
Wallach has served as visiting professor at UCLA, Stanford, the City University of New York, the University of Michigan, and the University of Delaware.   In the fall of 2008 he was the Robert Sterling Clark Distinguished Visiting Professor in the Williams College Graduate Program in the History of Art.  In the fall of 2010 he was Terra Visiting Professor of American Art at the John F. Kennedy Institut für Nordamerikastudien and Kunsthistorisches Institut, Freie Universität, Berlin.
In 2007, Wallach was the recipient of the College Art Association's Distinguished Teaching of Art History Award.
In 1996, Wallach was elected to the board of directors of the College Art Association and served a four year term during which he chaired four CAA committees. He has since then chaired the CAA's Barr Prize committee and served on the CAA's Museums Committee.
Wallach was acting director of the American Studies Program at William and Mary in 1994-1996.  He chaired the Department of Art and Art History from 1997 to 2000.