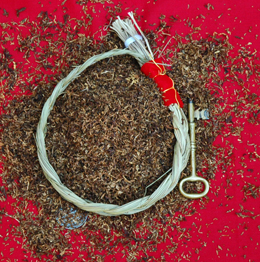 The minor in Native Studies explores the culture, history, language and collective identities of the Native peoples of the Americas and Polynesia. You will learn about tribal affairs, education and public policies at the local and global level. The minor is interdisciplinary. Courses include Native history, literature, art history, archaeology, ethnography, museum studies and linguistics. The list of approved courses is in the Undergraduate Catalog.
To declare a minor in Native Studies, it is important to work with a professor to design a series of courses that meet your goals. The following faculty members may serve as your minor advisor:
Talk to one of those faculty members and ask to set up a meeting to discuss your plan. At the meeting, you can complete the Declaration of Academic Minor form [pdf] and they can sign off on it.
William & Mary has many historical ties to the Mid-Atlantic American Indians. These ties began with the establishment of the Brafferton Indian School in 1723. Today, the American Indian Resource Center conducts wide-ranging research in Native Studies by W&M faculty across disciplines.
For more information about the minor, please contact Dr. Danielle Moretti-Langholtz.