Dennis M. Manos - Vice Provost for Research and Graduate/Professional Studies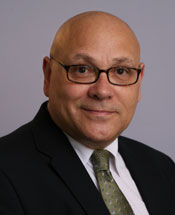 As Vice Provost for Research, Graduate and Professional Studies, Dennis M. Manos is responsible for all research at the university, and for the planning and execution of academic programs for all graduate and professional study. He directs William & Mary's activities at the Applied Research Center and is the interim, founding director of the William & Mary Research Institute, through which he is directing the development of engineering research and academic programs. Much of his work represents key distinctions of William & Mary – emphasis on excellent classroom teaching that affords undergraduates prime research opportunities, side-by-side with interdisciplinary graduate programs that enable William & Mary to compete with large research universities.
Manos has served as the university's representative to a number of state-wide consortia, including the Virginia's Research and Technology Investment Advisory Committee (RTIAC).  At William & Mary, he serves on the Emergency Management Team, Risk Management Committee, financial Subcommittee of the Strategic Planning Steering Committee and Faculty Committee on University Priorities.  He also oversees intellectual property and technology transfer, and serves as Chairman of the William & Mary Intellectual Property Foundation.   As the designated Research Integrity Officer for William & Mary, he has oversight of federal compliance regarding research conflicts of interest, research ethics, and avoidance of impropriety and fraud in proposals, publications, and execution of externally sponsored grants and contracts.
At William & Mary since 1992, Manos holds a Bachelor of Science from Case Institute of Technology and a Doctorate from Ohio State University. He served in the Medical Service Corps of the U.S. Army as a medic and medical technologist.
David A. Yalof - Vice Provost for Academic Affairs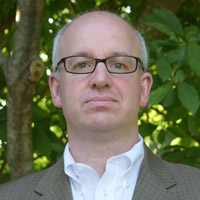 In the role of Vice Provost for Academic Affairs, David A. Yalof serves as the chief advisor to the Provost and provides leadership and oversight of academic programs, curriculum, program planning and compliance. The vice provost for academic affairs collaborates with university executive leadership, academic school leadership and the Faculty Assembly to advance institutional objectives, including those identified in the university's
Vision 2026 strategic plan
.  
David's career reflects considerable experience in academic planning, curriculum and assessment, in addition to his standing as a noted scholar in constitutional law, presidential politics and American government.
Before joining William & Mary in 2023, David was Department Head and Professor of Political Science at the University of Connecticut, a position he held for a decade. Prior to that, he served as Director of Undergraduate Studies in the Political Science Department from 2011-2013 and as Director of Curriculum Development and Assessment in the Office of the Provost from 2005-2007. He was also the Senate Faculty Representative to UConn's Board of Trustees from 2020-2022. 
David's first book, "Pursuit of Justices: Presidential Politics and the Selection of Supreme Court Nominees," won the 1999 Richard E. Neustadt Award as the best book on the presidency from the American Political Science Association. More recently, he authored "Prosecution among Friends: Presidents, Attorneys General, and Executive Branch Wrongdoing."  He is also coauthor of "The First Amendment and the Media in the Court of Public Opinion," and "The Future of the First Amendment."
David received his B.A. (1988) and J.D. (1991) at the University of Virginia. He then practiced law at Jones Day Reavis & Pogue in Washington, D.C., just prior to earning his doctorate at the Johns Hopkins University in 1997.  David also served as an American Council of Education Fellow at Trinity College in Hartford from 2004-2005.