Charles E. Poston J.D. '74, P '02, '06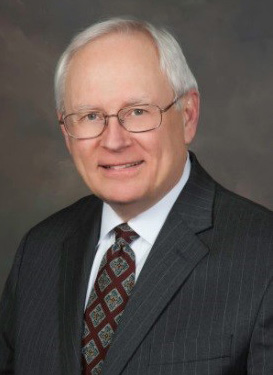 Mr. Poston received his B.A. from the University of Richmond (1968), M.A. from the University of Virginia (1970), and J.D. from William & Mary Law School (1974). Mr. Poston works with The McCammon Group, which provides mediation, arbitration and other services. He assumed that position after two decades with the Norfolk Circuit Court, including three years as its chief judge. During his time there, he served as a member of Lawyers Helping Lawyers, the Judicial Council of Virginia and the Judicial Ethics Advisory Committee, which he also chaired. In addition, Mr. Poston was the presiding judge for the first Mental Health Court in Virginia. Before the circuit court, Mr. Poston spent six years serving with the Norfolk Juvenile and Domestic Relations District Court, including four years as chief judge. In 2014, the Virginia General Assembly honored Poston with a resolution acknowledging his accomplishments. Prior to his judicial career, Mr. Poston practiced law privately in Hampton Roads and served as chair of the Citizens Advisory Council, vice chair of the Virginia Health Services Cost Review Council and an administrative hearing officer. In addition to his work with McCammon, Mr. Poston previously served as an adjunct faculty member for W&M Law School, Averett University, St. Leo College (now St. Leo University) and Tidewater Community College.
Mr. Poston's wife, Anita Owings Poston, J.D. '74, is also a graduate of W&M Law School. She served as a member of W&M's Board of Visitors from 2003 to 2011 and is a member of the W&M Real Estate Foundation Board of Directors. Their daughter, Margaret, and son, C. Evans Poston, Jr., are both graduates of William & Mary. 
Currently, Mr. Poston serves as Rector of the university.
Email: [[rector1]]
2023-2024 Committee Assignments
Executive Committee, Chair
Appointed
July 1, 2023 by Governor Glenn Youngkin
July 1, 2019 by Governor Ralph Northam