Student Engagement and Leadership Advisory Board
Student Engagement and Leadership Advisory Board
The Student Engagement & Leadership Advisory Board (SELAB) advises and assists the Student Engagement & Leadership thematic area within William & Mary's Division of Student Affairs in order to deepen and extend its impact on students, the university, and communities connected to the university all in support of the university and thematic area's shared mission to cultivate creative thinkers, principled leaders, and compassionate global citizens equipped for lives of meaning and distinction.
BOARD MEMBERS

Adam Gismondi, Chair
Adam Gismondi, Ph.D. serves as Director of Impact at the Institute for Democracy & Higher Education (IDHE) at Tufts University's Tisch College of Civic Life. He supports IDHE's founding director and leads partnerships for the office, communications, and theory-to-practice resources, and he is a co-author on all of IDHE's national research reports on college student voting. His research looks at democracy, digital platforms, and education, and his doctoral dissertation focused on how college student social media use impacts student civic learning and engagement.
Adam also currently serves as an advisory board member for SXSWedu, civic media researcher for Civic Series, and recently finished two terms as president of the William & Mary Alumni Boston Chapter. Prior to working in a research capacity, Adam spent six years working as a student affairs administrator at both the University of Florida and Florida State University. He holds a BA in sociology from William & Mary, an MEd in student personnel in higher education from the University of Florida, and a Ph.D. in higher education from Boston College.
Kevin Dua has been teaching history for eight years and was named the 2017 Massachusetts History Teacher of the Year, becoming the first Black educator to earn this award, along with being a National History Teacher of the Year and Massachusetts Teacher of the Year finalist.

After earning his B.A. from William & Mary, an M.Ed. from Boston College Lynch School of Education's Donovan Urban Teaching Scholars Program, and serving two years in AmeriCorps. Since 2012, Kevin has demonstrated a notable body of anti-racism work in urban education throughout the greater Boston area, helping youth analyze history and engage in local civic engagement activism.
His social justice work expanded outside of schools to presenting cultural responsiveness workshops at colleges, nonprofits, and conferences nationwide. In 2019, in partnership with City Year and Boston College, he helped establish a scholarship for any City Year alumni seeking to become an urban educator.
Tara Marie Pascual Eskander
Tara Marie Pascual Eskander is the co-director of the Global Health Fellows Program at Norfolk Academy in Norfolk, Va., a leadership program focused on providing high school students opportunities to explore topics within global health through experiential learning, international travel, and curriculum grounded in character building and civic engagement.
 
Prior to this role, Tara worked in disaster relief for the American Red Cross, researched nutrition education for emergency food programs, and served as an educator and independent consultant. She has consulted with Tulane Disaster Resilience Leadership Academy to support their work with the UN Food and Agriculture Organization as well as provided evaluation services for education start-up schools and nonprofit organizations in New Orleans, La. During her time in New Orleans, Tara was a founding member of NOLA Micro Schools, an independent learner-driven school.
 
In 2007, Tara earned her B.A. in History and Middle Eastern Studies from William & Mary, where she was an alternative spring break team leader for Habitat for Humanity's Global Village Project and served as president of the Filipino American Student Association. She received a Certificate in Health Emergencies in Large Populations from Johns Hopkins Bloomberg School of Public Health in 2009, and earned her M.P.H. in International Health and Development from Tulane University in 2012. She currently resides in Suffolk, VA with her husband and very curious toddler daughter.
Lamar Shambley
Lamar Shambley (he/him) is a Brooklyn-based educator with seven years of teaching experience in instructing middle school math and high school Spanish. He was inspired by his former students to launch Teens of Color Abroad, a nonprofit organization that provides high school students of color with language immersion study abroad programs. In 2019, he won Diversity Abroad's Innovation Competition, a pitch competition where finalists pitch their creative ideas and programs that advance diversity and inclusive excellence in global education. He received his B.A. in Modern Languages and Literature from William & Mary and his Master of Arts in Teaching from the Relay Graduate School of Education. Since his first international experience in the Dominican Republic, he has studied abroad in Seville, Spain, and has traveled through Cuba, Nicaragua, Costa Rica, Panama, and Colombia.
Karen Kennedy Schultz
Dr. Schultz graduated from William & Mary with a B.A. in Fine Arts in 1975; she earned her MBA from Shenandoah College in 1984, and her Ph.D. from Virginia Tech in 2002. In December 2019, she retired as Professor and Director of the Center for Public Service & Scholarship at Shenandoah University, where she has worked for 40 years in several roles, including Director of the Respiratory Care Program and Professor in the School of Pharmacy. Dr. Schultz was recognized by Shenandoah University with the Outstanding Teaching award in 2009 and has numerous other awards for teaching. The Student Government Association awarded her with the Director's Award for Outstanding Faculty for Civic Engagement. She is an Algernon Sydney Sullivan awardee. Active in community affairs and local government, she served on the Virginia Governor's Advisory Board for Service and Volunteerism and the Board of Trustees of Shenandoah Valley Westminster-Canterbury. She is a member of the Community-Campus Partnerships for Health and the Rotary Club of Winchester City. She served on the Winchester School Board, the governing board for the Mountain Vista Governor's School, the Virginia School Board Association, and the National School Board Association. Long active in support of her alma mater, she is currently a member of the William & Mary Giving Societies, has served on both her 35th and 40th-year reunion committees, and spent more than 10 years on William & Mary's Leadership Council. Dr. Schultz has also been involved with William & Mary's Active Citizens Conference, where she presented sessions in both 2012 and 2015. Her husband, Eugene Schultz, is a member of the Class of 1975, and their two children, Katie and Ben, are both graduates of William & Mary. Dr. Schultz was appointed to the Board of Visitors in 2015 and reappointed in 2019.
PAST MEMBERS

Amy Barnes
Dr. Amy Barnes is a Clinical Assistant Professor and Director of the Education Doctorate in the Higher Education and Student Affairs (HESA) program at The Ohio State University in 2011.  In this role, Dr. Barnes is responsible for leadership and service-learning courses and serves as the College of Education representative to the new interdisciplinary leadership minor committee. 
Prior to this role, Dr. Barnes served as an Assistant Director in the office of Undergraduate Admissions and First-Year Experience at Ohio State.  One of her primary responsibilities in this role was the design, planning, and implementation of the Leadership Collaborative program, a 4 day, 3-night leadership conference for 80 incoming first-year students.  She was also a co-leader of the Strengths Educators Group at Ohio State and a member of the Leadership Educators Group, the primary planning group for the design of the leadership minor.  In addition, Dr. Barnes served as an instructor with the John Glenn School of Public Affairs, teaching undergraduate courses focused on leadership and civic engagement. Dr. Barnes is a 1999 OSU HESA graduate of the master's program and received her Ed.D in Educational Policy, Planning, and Leadership with an emphasis on Higher Education from William & Mary in 2007.
As a Senior Lecturer in the HESA program, Dr. Barnes primary has responsibility for coordinating the undergraduate leadership and service-learning courses sponsored by the School of Educational Policy and Leadership, promoting and further developing the leadership minor, collaborating with partners in the Office of Student Life, serving as a liaison to community partners, teaching undergraduate and graduate courses, and participating in all aspects of the HESA program. 
Barnes received her B.A. from William & Mary and a Master of Arts in Higher Education and Student Affairs at The Ohio State University. In 2007, She earned a Doctor of Education from William & Mary in Educational Policy, Planning, and Leadership.

Krystal Clark
Krystal Clark is the Director for the Office of Student Leadership Development at Vanderbilt University.  She spent her undergraduate years at William & Mary in Williamsburg, VA where she double majored in Sociology and Psychology. Upon graduation she decided to pursue a career in Student Affairs and earned her Masters of Education in College Student Personnel from the University of Maryland, College Park. After four years as the Program Coordinator for Fraternity & Sorority Life at Duke University, she made the move to Nashville, TN to serve as the Associate Director of Greek Life at Vanderbilt University. In 2015, Krystal made the move to Director of the  Office of Student Leadership Development.
Leadership has always been a passion for Krystal as she was a very involved student leader, co-taught leadership development course while in graduate school, and served as a fellow for the National Leadership Symposium. Clark served as a member of the Leadership Engagement Alliance at Duke University and the Leadership Taskforce at Vanderbilt.  She serves as a facilitator and speaker for leadership development programs at colleges/universities and for inter/national organizations.
Krystal is a proud member of Delta Delta Delta Fraternity serving as a member of the Diversity & Inclusion Innovation Team and in the Nashville Alumnae Chapter as a member of the Eve of Janus Planning Team, President Elect of the Junior League of Nashville, a former Big Sister for Big Brothers Big Sisters of Middle Tennessee, a former Board of Directors members of Girls on the Run Middle Tennessee, and is a current volunteer for the YWCA,  She was a finalist for the 2012 Nashville Emerging Leader Award in the field of Education as well as the Junior League's YP 2015 Nominee for the Nashville ATHENA Award. Krystal is also a member of the 2015 class of Nashville Emerging Leaders and recently graduated as a 2016 Fellow for New Leaders Council. She will begin as a member of Leadership Nashville in Fall 2016.  You will find her laughing loudly and desk dancing while at work. When she is not working or volunteering she is probably on social media, at a concert, shopping, working out at Barre3, acting as a residential tourist, and sending out Doodle polls to plan fun events with friends.

Steven Mencarini
Steven Mencarini is the Dean of Students at Guildford college. Previously, he served as the Director for the Center for Leadership and Elon University, the Residence Director at Gonzaga University, and the Program Coordinator for Student Entertainment Events & Hoff Theater at the University of Maryland.
Mencarini received his B.A. from William & Mary and a Master of Arts in Counseling and Personnel Services from the University of Maryland College Park in 2003.


Julie Owen
Dr. Julie E. Owen is an Assistant Professor of Leadership and Integrative Studies in the School of Integrative Studies (formerly New Century College), George Mason University. She is a scholar for the National Clearinghouse for Leadership Programs and is co-editor of both editions of the Handbook for Student Leadership Development (Jossey-Bass). She is active on several national research teams, including serving as PI of the Multi-Institutional Study of Leadership - Institutional Survey (MSL-IS) and a research team member with the Leadership Identity Development (LID) project. 
Owen received her B.A. degree (1993) in psychology and English from William & Mary, and her M. Ed. (1996) in College Student Personnel Administration from James Madison University. She holds a certificate of non-profit administration from Duke University (2000) and received her PhD (2008) in college student personnel at the University of Maryland, College Park.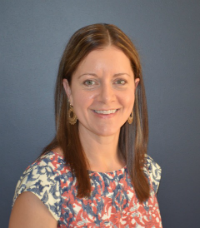 Lynne Stewart
Lynne Hozik Stewart has nearly two decades of experience fostering leadership development in college students. Lynne has served as a Regional Leadership Trainer for Kappa Kappa Gamma since 2001, tailoring day-long workshops to individual chapters, leadership councils, and advisory boards. In addition, she serves as a facilitator at the organization's annual Leadership Academy, guiding collegiate women and alumnae through a four-day intensive leadership curriculum.
Lynne's passion for leadership development was sparked by serving as a traveling leadership consultant upon graduation from William & Mary, visiting over thirty colleges in a year. Engaged in her community, Lynne serves in various service-oriented leadership positions. She resides outside of Boston with her husband and three children.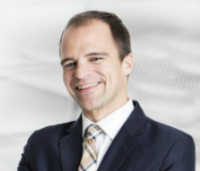 Doug Bunch, Board of Visitors Representative
S. Douglas Bunch is a Partner at Cohen Milstein and a litigator in the firm's Securities Fraud & Investor Protection Practice Group. Mr. Bunch represents individual and institutional investors in cases brought in violation of state and federal securities laws, including the Securities Act of 1933 and the Securities Exchange Act of 1934. Currently, Mr. Bunch is part of the Cohen Milstein team litigating a class action suit against Harman International Industries, Inc., in which Cohen Milstein was successful in obtaining a ruling by the Court of Appeals for the D.C. Circuit reversing the dismissal of the case and remanding it to the U.S. District Court for further proceedings. The ruling protects investors by limiting the scope of protection afforded by the so-called "safe-harbor" for forward-looking statements in the Private Securities Litigation Reform Act of 1995.  Mr. Bunch also recently played a key role in the litigation and settlement of securities class actions against ITT Educational Services, Inc. and Orthofix International N.V., in which the U.S. District Court for the Southern District of New York denied defendants' motions to dismiss. Bunch was recognized as a Washington, DC Super Lawyer and Rising Star in both 2014 and 2015.
Bunch graduated from William & Mary, summa cum laude, in 2002. He received a Master of Education in 2003 from Harvard University and in 2006, his J.D. from William & Mary Law School. He is the co-founder and chairman of Global Playground Inc., an NGO that builds schools and funds education in developing countries. He is also on the Board of Directors for Ascanius: The Youth Classics Institute and the Northeast Conference on the Teaching of Foreign Languages.
Tim Witcher 
Tim Witcher is vice president of sales for Hunter Fan Company.  Odds are, you may have a ceiling fan keeping you cool that his company can claim inventing in 1886. He is a recent transplant to Nashville, Tenn., and previously served as director of commercial sales with Friedrich Air Conditioning in San Antonio, and has held multiple leadership positions in the HVAC industry. At William & Mary, Tim was a president's aide, sung with the Stairwells, and was a member of the football team. He was also a member of the Alpha Phi Alpha fraternity. Tim earned a B.A. in government from William & Mary and an MBA from the Darden Graduate School of Business Administration at the University of Virginia.

Rodney Willett
Rodney Willett joined Impact Makers in 2011 as Vice President of Business Strategy.  He is a member of the company's executive team, leads its business development efforts for government, and oversees marketing and public relations.  Rodney has more than 25 years of experience working with government and commercial entities and helping to meet their management and technology needs.  Prior to joining Impact Makers, Rodney served as public sector lead for Virginia for North Highland, a global management consulting company. Prior to joining North Highland, Rodney directed Virginia's state government Internet portal (www.virginia.gov) and served as president of Virginia Interactive, LLC, the Virginia subsidiary of the e-government company NIC. The Center for Digital Government recognized the Virginia portal and its e-government services as the best state Internet portal in the nation because of its innovations in delivering citizen and business services online.
Rodney is a licensed Virginia attorney and has represented state and local government clients for more than 15 years. He practiced with the law firm of Hunton & Williams, where he primarily represented and advised Virginia municipal governments and local school boards on contractual, administrative, and constitutional law issues. Rodney also is an advocate for educational and public health interests. He is a past chairman of the Richmond Montessori School Board of Trustees and completed 12 years of service to the board. Rodney founded the Pulley Family Endowment at William & Mary in order to fund public service work by student volunteers worldwide. He also helped to create and lead a legal assistance program for the homeless in Northern Virginia. Rodney currently serves on the Board of Directors for Rx Partnership, one of Impact Makers' community charity partners.  He also is a member of the Children's Health Insurance Program Advisory Committee (CHIPAC) and the Public Policy Committee of the Board of the United Way of Greater Richmond and Petersburg and serves on the Board of Directors of the Nature Foundation at Wintergreen Resort. Rodney attended William & Mary for his BA and JD degrees.

Will Morris 
Will Morris is the Founder and CEO of EdConnective. He is a member of the Wharton Venture Initiation Program and is also a Penn Social Impact House Fellow. Will received his Masters of Education from the University of Pennsylvania's Graduate School of Education. There he studied education policy and wrote his Master's Thesis on teacher development. Before UPenn, Will spent a year working as a life coach with a cohort of 30 African American freshmen as an Urban Prep Fellow in a Chicago Charter School.
During his year in Chicago, Will became a Starting Bloc Social Innovation Fellow and participated in a social entrepreneurship institute that sparked his desire to create systemic impact through social innovation. Before Chicago, Will obtained his bachelor's from William & Mary where he realized the education system was the variable he would leverage to impact the life outcomes of historically marginalized populations.
At William & Mary, Will was served as the president of Alpha Phi Alpha fraternity, spearheaded the Distinguished Gentlemen middle school mentoring program, and completed an honors thesis on the achievement gap. He was an active participant in the multicultural community, participated in a W&M habitat for humanity trip to Guatemala, and served on the chair of the Bone-Marrow Drive.  Morris graduated in 2011 as a Psychology major and Community Studies Minor.

Mark Day, Past Board Chair
Mark is the founder and principal of Trysector, a practice providing strategic advisory services to organizations that drive social impact.
His experience is far-reaching, having held or advised senior leadership roles at several education organizations over the last 14 years.  He began his career teaching middle and high school science in Philadelphia.  He later consulted with domestic and international clients on topics such as growth strategy and institutional effectiveness while at McKinsey & Company.  Afterward, he was appointed as Connecticut's first Director of Performance Management & Strategic Planning at the State Department of Education.  While there, he most notably implemented and refined the state's new accountability system, co-directed the overhaul of its Statewide Longitudinal Data System, and spearheaded a partnership with the National Center on Time & Learning, Ford Foundation, and three local school districts to extend the school year by 300+ hours.
Much of Mark's work has taken place at the intersection of education, emerging technology, and the future of work.  Mark has held strategic roles at EAB, where he oversaw the research, development, and launch of new, student-facing technologies for colleges and universities, and 2U, where he led the advancement of its education outcomes approach and framework.  At Trysector, he has helped organizations better support students and educators through technology adoption/ transformation, innovation design, and strategic partnerships.  Highlights include leadership of two national competitions: Algorithm For Change, a competition funded by the Gates Foundation that awarded over $1M to organizations pioneering the use of AI to help low-income, minority, and first-generation students attend and complete college, and the $1 Billion Wage Gain Challenge, a moonshot initiative funded by Schmidt Futures to identify and support organizations committed to eliminating wage stagnation in the U.S.
Mark holds a B.A. in history from William & Mary and a master's degree in education from the University of Pennsylvania.

Marcy Levy Shankman, Past Chair
Marcy Levy Shankman, Ph.D. is a Leadership Coach and Strategist for the Cleveland Metropolitan School District ("District"). In this role, Marcy has primary responsibility for leadership coaching for the CEO and the executive leadership team; providing leadership training for the Senior Leadership Team; and designing leadership development strategy for team effectiveness at the executive leadership level.
From 2012-2016, Marcy was the Vice President of Strategy and Director of Leadership Cleveland for the Cleveland Leadership Center.  This is when Marcy learned to love Cleveland and discovered that leadership is a topic that many organizational leaders had never really spent any time learning much about. 
Marcy has spent the last 18 years working as a consultant to deliver organizational change and leadership development services as principal consultant.  She co-authored Emotionally Intelligent Leadership: A Guide for Students (Second Edition) and its corresponding suite of companion resources. 
Prior to moving to Cleveland, Marcy held professional positions with Indiana University, the Hillel Foundation, and the University of Iowa. In addition to a Bachelor of Arts from William & Mary and a Master of Arts from the University of Maryland at College Park, Marcy earned her Ph.D. from Indiana University in higher education administration in 2001.
Marcy is an active volunteer and lives in Shaker Heights, Ohio with her husband Brett and two children, Rebecca and Joshua.

Paul Brockwell, Past Chair
Paul Brockwell Jr. is a marketing communications manager for the MCV Foundation, which supports VCU's MCV Campus units through endowed funds that fuel patient care, research and health sciences education. Prior to this role, he was senior communications strategy specialist with the State Corporation Commission in Richmond, Va., an independent state agency that sounds a little like a spy front at first read.
Prior to rejoining state service, he was a writer/editor turned digital content strategist at the University of Richmond for nearly six years. While in Spider territory, he chaired the university's staff advisory council and led an overhaul of its representative model to make it more inclusive of all staff across the university.
In 2007, Brockwell received his B.A. in religious studies with a minor in Middle Eastern studies from William & Mary. In 2010, he earned his M.A. in magazine, newspaper, and online journalism from the S.I. Newhouse School at Syracuse University. In his downtime, he watches (and overanalyzes) way too much TV and wanders Richmond in search of great food, beer, coffee, and dessert.

Lynn Buchanan Miller, Past Membership Co-Coordinator
Lynn Buchanan Miller, Ed.D. is a senior faculty at the Center for Creative Leadership (CCL), a top-ranked, global provider of leadership development.  Lynn joined CCL bringing over 30 years of experience in the education and business sector. She has been in leadership positions in corporate America, experienced as both a line and staff manager. The majority of her corporate experience is in leading the Learning and Development function within three major industries; a consumer transaction technology firm, an airline IT organization, and a global packaging solutions company. In addition, Miller has been a line manager leading matrix teams to design software/hardware products that allow people to interact with systems based on their needs. As a senior faculty at CCL Lynn has designed and delivered leadership solutions for both the profit and non-profit sector which includes delivery within the USA, Canada, Europe, China, Singapore, India, Australia, and Brazil. Her organizational development work includes analyzing processes to improve innovation in teams and organizations and working with organizations to increase their ability to collaborate. Lynn currently serves as CCL's Portfolio Manager for the Women's Leadership Experience, an open enrollment multi-phased course at CCL designed to equip women who are already proven leaders with the knowledge and skills needed to have greater impact and broader influence within their organizations. Lynn is also an executive feedback coach, certified in multi-rater and many self-assessment tools.
Lynn holds a doctorate in curriculum and instruction, with an emphasis in instructional technology, from Virginia Tech. She received her bachelor's degree in psychology and master's degree in education, from  William & Mary.
Lynn has served as adjunct faculty for the University of Georgia and as Board Chair for Girls Incorporated of Greater Atlanta. Lynn also holds a joint US Patent on the user interface for the POS system.
Nicole Woods, Past Membership Co-Coordinator
Nicole Woods is chief of staff to the dean of the College and Graduate School of Arts & Sciences at the University of Virginia. She brings more than 20 years of strategic planning experience from the realms of higher education, nonprofits, and information technology firms.
Throughout her career, Woods has specialized in diversity and inclusion strategy, strategic planning, organizational strategy, facilitation, change management, and data analytics.
Prior to UVA, Woods was a director in the American Council on Education's learning and engagement division. Before coming to Washington, D.C. in 2013 to work for ACE, Woods spent two years at the University of Chicago, where she was director of faculty diversity initiatives in the Office of the Provost.
Her work in higher education, nonprofit, and corporate organizations also includes posts with Mattersight Corporation, YMCA of the USA, Northwestern University's Feinberg School of Medicine, PricewaterhouseCoopers, and Bard College.
Woods completed her doctorate of education at Teachers College, Columbia University. She holds a master's degree in education from James Madison University and a bachelor of business administration from William & Mary.
Jon Carroll 
Jon Carroll is an attorney with the United States Air Force specializing in Information Technology Acquisition.  Prior to his current role, he was an active-duty Judge Advocate.  He continues to serve in the Air Force Reserve. Before entering the military, Jon worked at a community college and as Special Assistant to the Vice President for Student Affairs at the University of Florida.  Jon is a member of the Florida and Alabama bars and sits on the Florida Bar Military Affairs Committee.
Jon graduated from William & Mary in 2000 where he received the Alumni Prize for Art History.  As a student, he volunteered with Young Life, was a Resident Assistant, and was a member of Pi Lambda Phi.  Since graduation he has continued his involvement with W&M, serving on his 10 and 15-year Class Reunion Gift Committees.  He also holds an M.Ed. and J.D. from the University of Florida.  Jon, his wife, and their three daughters live in Montgomery, AL where they are actively involved in the local community and he is a member of the vestry at Christchurch Anglican. 

Xiao-Wei Wang
Since 2004, Xiao-Wei has worked at the David and Lucile Packard Foundation where she leads the Packard Fellowships for Science and Engineering, a program that supports the nation's most promising early-career professors to pursue innovative science and engineering research.  From scientific inquiries into ancient microbes to exploring the evolution of galaxies, Packard Fellows dare to think big, take risks and explore new scientific frontiers. In her role, Xiao-Wei oversees the nomination, selection, and award process, convenes the Packard Fellows annually, and is humbled daily by a diverse and talented community of 577 Packard Fellows.  

Prior to joining the Packard Foundation, Xiao-Wei worked at the Council on Foundations, where she researched emerging issues in corporate philanthropy and developed educational programs for corporate grantmaking executives. She also served as a senior research associate and relationship manager at the Corporate Executive Board in Washington D.C.

Xiao-Wei received a B.A. in International Studies from William & Mary in 1998. In 2010, she earned a Master of Liberal Arts from Stanford University—completing her thesis while working full-time and learning the ropes as a new parent.  While philanthropy and supporting science are her professional focus, Xiao-Wei also holds the honorary titles of domestic concierge, nurse, nutritionist, storyteller, arts/craft director, counselor, scout den leader, piano coach, inventory manager, and custodian. Xiao-Wei lives in the San Francisco Bay area with her husband and two kids.

Rachel Fybel
Rachel Fybel is a Legislative Assistant handling healthcare and women's issues for a Northern California Democrat in the House of Representatives. Recently, Rachel served as a Legislative Correspondent in the U.S. House of Representatives. Previously, she has served as a Staff Assistant, an Intern for Representative Mark Takano, a Field Organizer for Patrick Murphy for Congress, and the Government Relations Coordinator for Edison Electric Institute. Fybel aspires to pursue a career in public service, which she has demonstrated through her sustained involvement in government and community engagement. She has an academic background in Foreign Policy but is particularly passionate about college campus sexual assault prevention and awareness.
Fybel graduated Cum Laude from William & Mary in 2014, where she was actively involved in the International Relations Club as a member of the 2013-2014 Executive Board. She also served as Secretary-General of the newly established Intercollegiate Model United National Conference and worked on sexual assault awareness initiatives.

Michelle Kang
Ms. Kang is President of the National Association for the Education of Young Children and previously Vice President of Strategic Initiatives and Operational Strategy at Bright Horizons Family Solutions. She works closely with senior and executive human resource leaders to provide insight, leadership, and program strategy for well-being, employee engagement, and retention programs to support the business missions of employers.  In her current role, she is responsible for leading and implementing enterprise-wide operational change initiatives supporting the effective delivery of early care and education for families nationwide.  She also serves in the role of chief of staff to the Chief Operating Officer for North America.
Ms. Kang has been with Bright Horizons for over 14 years and has held several different roles in that time.  She has served in capacities with sales and account management teams, partnering directly with companies to ensure quality dependent care services and alignment with people strategy.  She is an accomplished speaker and presenter, having spoken at many state and national conferences.  Ms. Kang has served as a member of the Inclusion Council at Bright Horizons and previously co-chaired the Asian Employee Resource Group.  Prior to joining Bright Horizons, Ms. Kang served as the Associate Director of Community Affairs at Harvard University. 
Ms. Kang holds a Master of Science in Industrial Relations and Human Resource Management from the Said Business School at the University of Oxford in England. Originally from Virginia, Ms. Kang also received a B.A. from William & Mary and a M.Ed. in Education Policy from the University of Virginia.  She currently resides in Maryland with her husband and three sons.