Anne  Arseneau
Director
Email: Anne Arseneau
Phone: 757-221-3300
Office: Campus Center 203
About Anne
Anne has called Williamsburg and William & Mary her home since 1997 but is also a two-time graduate of William and Mary (BA '89 and MA.Ed '92). Anne loves spending her days supporting students in the practice field of leadership. Before returning to work at her Alma Mater in 1997, Anne worked for Kappa Alpha Theta Fraternity, DePauw University, and LeaderShape, Inc.  She continues to volunteer with both Theta and LeaderShape and locally, the Arc of Greater Williamsburg.  In her non-work time, Anne loves yoga, stand up paddle boarding, and taking Zelda (her Jack Russell Terrier) for walks that allow her to rack up her Fitbit steps.  Anne gets especially excited about supporting experiences where W&M students learn more about themselves, how to work with others, and how to create positive change for the initiatives and causes they care about.
Contact Anne About:
General information and inquiries about the Office of Student Leadership Development, our programs, initiatives, and staff
Leadership development initiatives
Inquiries around the Use of Campus Space
Event registration for events with alcoho

Melody Porter
Director, Office of Community Engagement
Office: Blow Hall 318
Phone: 757-221-7639
Email: mcporter@wm.edu
Background
As Director of the Office of Community Engagement, Melody Porter advances community engagement efforts across the university, oversees student and staff programming, and develops strong connections with community partners to ensure that our work is community-driven and leads to positive social change. 
Melody received a Bachelor of Arts in Political Science and Religion from Emory University. After college, she served as a long-term volunteer for three years, beginning a job development program in Philadelphia and working with preschool children in Johannesburg, South Africa. She returned to Emory to earn her Master of Divinity from the Candler School of Theology, and went on to serve as Associate Minister at First United Methodist Church of Germantown in Philadelphia, working in areas of social justice and community development, and directing an after school program that served more than 100 high school students. Melody came to William and Mary from Emory University, where she served for three years as director of Volunteer Emory, a student-led department for community service. 
Along with her colleagues and friends Shoshanna Sumka and Jill Piacitelli, Melody is author of Working Side by Side: Creating Alternative Breaks as Catalysts for Global Learning, Student Leadership, and Social Change. She was recognized as Staff Person of the Year by Break Away in the National Alternative Break Awards in 2010. She was part of the 2017 cohort of the Community Trustbuilding Fellowship through Initiatives of Change.
From 2012 to 2017, Melody served on the Board of Directors of Break Away as a member, Vice Chair, and Chair. She currently serves on the Council for Richmond Hill. 
Through all of her professional and volunteer experiences, Melody has seen how connected and interdependent people and communities are everywhere, and believes in the power of mutual connection to transform lives and bring positive social change.
Bob Knowlton
Director
Email: rcknow@wm.edu
Phone: (757) 221-3431
Office: Sadler Center 221
Contact Bob for information about: Policy questions, special permissions, management issues, staff questions
Also ask Bob about: sports, music, British mysteries
Favorite quote: "Say what you mean, mean what you say."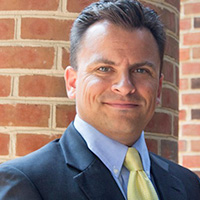 Stelljes, Drew
Assistant Vice President for Student Engagement & Leadership
Office: Blow Hall 326
Phone: 757-221-3263
Email: [[adstel]]