W&M's Jody Allen appointed to commission to study slavery
Jody Allen, assistant professor of history at William & Mary and director of the
Lemon Project
, was recently appointed by Virginia Gov. Ralph Northam to the Commission to Study Slavery and Subsequent De Jure and De Facto Racial and Economic Discrimination.
The commission will investigate the lingering impacts of slavery and discrimination and advise Virginia's executive branch on addressing persisting inequalities.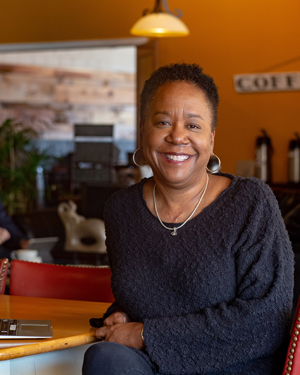 According to the Code of Virginia, members of the commission will compile documentation of slavery, examine the laws and practices that upheld slavery and denied equal rights to African Americans and review the systems responsible for enduring "inequalities in housing, employment, education, economic opportunities, generational wealth, voting rights and criminal justice."
Based on the gathered information, Allen and her colleagues will suggest ways to educate the public on their findings and address the lingering effects the institution of slavery has on African Americans in Virginia. All findings will be summarized and made available to the governor and general assembly in an annual report.
"Slavery ended in 1865, but we continue to experience its impacts," said Allen. "We can't address the current situation without fully understanding its roots. Under the Article 12, the commission is called on 'to study the current impact and long-term inequities of slavery and subsequent de jure and de facto racial and economic discrimination against African Americans.' This is an important step toward healing and reconciliation in Virginia."
Allen is an active member of the W&M campus, serving as an assistant professor and the director of the Lemon Project: A Journey of Reconciliation. The Lemon Project encourages scholarship regarding W&M's 328-year relationship with African Americans and contributes to a growing number of institutions studying how their histories relate to slavery and its legacies. The project also strives to connect the college with its surrounding area and create a safe and comfortable campus environment for current students of color.
"The goals of the two go hand in hand; the commission's job is to look broadly and deeply into Virginia's African American history and the job of the Lemon Project is to continue to find and share William & Mary's story and how that story fits into the history of the Greater Williamsburg area," Allen said.
When asked what she hopes to accomplish as a member of the Commission to Study Slavery and Subsequent De Jure and De Facto Racial and Economic Discrimination, Allen replied, "Over the years, many historians have uncovered the experiences of African Americans in the Commonwealth. I hope that we will amplify what is already known and uncover and make public the rest of the story."