GRI's post-doc fellows for academic diversity take multidisciplinary approach on global issues
As the world continues to combat the COVID-19 pandemic and emerging variants like omicron, Julius Nyerere Odhiambo is working with William & Mary faculty and students to study urgent inequities in healthcare allocation.
While at William & Mary's Global Research Institute, Odhiambo will advance two of Ignite's ongoing projects: one on how to effectively target COVID vaccine sites in Africa, and another on evaluating methods, data sources and approaches that scientists have used to model COVID in space and time.
"When we inform all stakeholders and engage different perspectives, it helps us to understand the problem more intimately," Odhiambo said. "If you have an economist, if you have a social scientist, if you have an epidemiologist, they will be viewing the data in different dimensions. All of this brought together can help to steer policy in a way that works for everyone."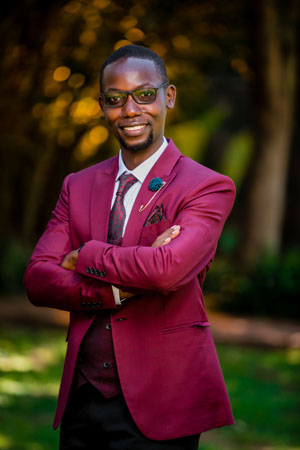 Odhiambo is one of the recipients of the Global Research Institute's Post-Doctoral Fellowship for Academic Diversity. Launched in 2020, GRI created the fellowship to help respond to real-world policy changes and develop the next generation of leaders through a multidisciplinary approach — engaging researchers from different academic fields, perspectives and backgrounds in collaborative projects across 10 research labs.
The fellowship brings scholars with diverse backgrounds and expertise to William & Mary to tackle pressing issues in the world and to provide mentored research experiences to underrepresented students. Recipients come to the university for two or more years. During their terms, they lead student research teams, teach new courses and advance multidisciplinary solutions to real-world challenges.
The fellowship was made possible by support from the Office of the Provost and private donations from W&M alumni.
Current Fellow Tanu Kumar — who works at GRI's Africa Research Center and AidData, as well as directs the Global Cities and Digital Democracies Lab — said she knew when interviewing that this post-doc would expose her to a unique breadth of possibilities.
"I was excited about the opportunity to work with both political scientists and economists," Kumar said. "At the end of your Ph.D., you're really in sort of a tunnel with your own work, and I was looking forward to the opportunity to learn from other people, start new projects, and work on slightly different things."
At GRI, Kumar works with ARC Director Philip Roessler and AidData's Chief Economist Ariel BenYishay to fill gaps in development and economic research — through examining smaller cities and urban populations that do not often earn coverage, comparing how cell phones and cash affect well-being in Malawi, and developing systems to increase government responsiveness.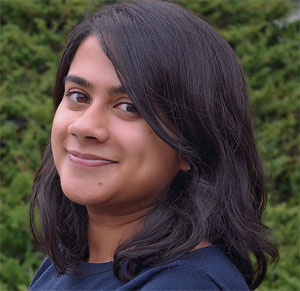 Odhiambo works at Ignite, an interdisciplinary global health research lab, alongside Director Carrie Dolan. Currently based in Kenya but with plans to move to Williamsburg early next year, Odhiambo said he has already learned a lot from members of Ignite's student research team — whom he calls his peers.
"When someone makes you feel like an equal party — in any engagement — it makes you feel comfortable and makes you more relaxed even as you're doing your research," Odhiambo said. "With students, I hope we can expand this so that even as we look at research, they are free to express themselves and their ideas. I want students to be able to work on what matters to them."
Student experience
Trusting students to take ownership of projects allows Kumar to train versatile researchers, who feel comfortable grappling with a range of subjects and testing novel approaches.
"The freedom and the input that I've had into the process is really unrivaled by other research I've done," said Research Assistant Andrew Tanner '22. "The way that I can influence the methodology, the way that I can influence some of the very fundamental aspects of the data collection … makes me feel like I'm not just working under her, but that we're really collaborating."
Odhiambo knows that a variety of perspectives across disciplines is vital.
"We're all in this together, so if we use a prism through which everyone can make a contribution, I think the ultimate result will be sustainable for every facet of knowledge," he said. "I think that's the way to do science in the modern world — where every piece of information is tied together to bring about a refined product."
Creating an inclusive and uplifting environment for students begins in the hiring process, Kumar said. When selecting students to track government responsiveness to water complaints in the Municipal Corporation of Mumbai, Kumar sought out applicants with demonstrated interest, rather than expertise.
"Rahul (Truter)and Isabel (Arnade) were graduate students really focusing on learning (statistical computing language) R and data science, and Anna [Glass] '24 was totally new to R," she said. "One of the reasons I thought Anna was a great person to have on the team was because she has a lot of attention to detail and is also really interested in the subject matter."
Cultivating a data science skill set has proven useful in both personal and professional development, Glass said.
"The most valuable part of working in [Kumar's] lab was learning how to do things wrong," Glass said. "During meetings, we would discuss which factors and confounding variables and methods were strengthening our predictions. She created an environment in which we could delight in the challenges that we encountered because it meant we were one step closer to making progress."
Offering paid opportunities allows Kumar to hire students from low-income families and other underrepresented backgrounds, who may not be able to work unpaid jobs or accept class credit as compensation.
Similarly, Odhiambo hopes to mentor students with a passion for scientific discovery — regardless of their levels of experience, class years, majors or backgrounds.
"I try my best so that [students] may see the value of well-done science, so they can aspire one day to involve themselves in projects that also impact a lot of people and change lives," he said.