W&M Libraries unveils evolving Antiracist Bookshelf
As Americans make efforts to learn more about the social justice and racial equity issues that are front and center in the nation right now, William & Mary Libraries has joined other institutions around the country in providing resources for self-education.
Instruction and research librarians Liz Bellamy, Alexandra Flores and Mary Oberlies have worked together to compile the Antiracist Bookshelf — a curated list of books that address systemic racism and ways to combat it.
"There are many things libraries can do right now to contribute to dismantling systemic racism, and this is just one small way that we can highlight some of the more pressing issues and allow those who are ready to begin or further their self-education in anti-racism to do so in whatever way works best for them," Bellamy said.
Titles included range from Ta-Nehisi Coates' "Between the World and Me" and Bryan Stevenson's "Just Mercy" to works such as "An Indigenous Peoples' History of the United States" by Roxanne Dunbar-Ortiz and Moustafa Bayoumi's "This Muslim American Life."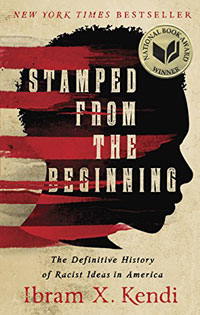 "If you're brand new to these ideas, you can read up on some of the key definitions Alex gathered from various anti-racist groups and activists before jumping in," Bellamy added. "If you're looking for fiction that addresses antiracist concepts, that can be found in most sections of the guide. If you're ready for some nuanced, academic texts, we included those, too."
Carrie Cooper, dean of university libraries, described the idea behind the program.
"Anti-racist book lists have emerged all over social media, so our idea was to take this a step further and raise awareness in our own community of the titles we own and provide access to," Cooper said.
"We especially focused on ebooks so reading could start instantly for those who wished to dive in and learn more about anti-racism."
The bookshelf's curators pointed out that the recommendations are only intended as a start.
"The list of resources on the Antiracist Bookshelf is just a starting point in our journey to dismantle the institutionalized structures of racism within our community," Oberlies said. "There is a significant amount of work still to be done beyond reading these titles and becoming educated in systemic racism and the impact it has on BIPOC (Black, Indigenous and people of color) lived experiences."
The project continues the common librarians' practice of developing reading lists, according to Bellamy.
"The idea for this list in particular was inspired in part by the work of Black activists who for years have spent time developing reading lists encouraging self-education for those just starting to come to terms with the racial injustices in our country," Bellamy said. "The name of The Antiracist Bookshelf distinguishes it from a regular reading list in an effort to acknowledge that, just like with your bookshelves at home, you wouldn't read one book off your shelf and consider yourself done with reading.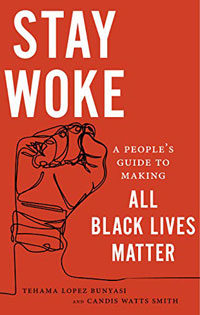 "There are so many different genres and angles that your bookshelves represent, and the same is true of reading for antiracism. Racism is pernicious and embedded practically everywhere, and in order to get a well-rounded understanding of how we got here and what white people and non-Black people of color can do about it, we have to take into account more than just one angle."
Numerous reading lists were circulating online after George Floyd's death in police custody in Minneapolis on Mary 25, according to Bellamy. So many that she was having trouble keeping track of them all.
"I had the thought that it would be nice to distill the lists into one super-list and make it available for the W&M community and the greater public, but I knew I'd need help putting it together and especially determining what books to include," Bellamy said. "I asked my colleagues in the research department if anyone had interest in helping with the project, and Alex and Mary had the time and emotional bandwidth to help out."
She saw the bookshelf as a way to help individuals who want to take part in the current movement, but don't know where to start or get overwhelmed by trying to do too much at once.
"This was one small way we could see W&M Libraries contributing to the movement for Black lives," Bellamy said. "We aimed to make the bookshelf as accessible as possible, including exactly where in the library stacks or online someone could go to find a book they're interested in.
"If one of the barriers to someone getting started is: 'Well, I have the title of this book but I can't afford to buy it, and I don't know how I'd get it otherwise,' this site tries to remove that barrier as much as possible."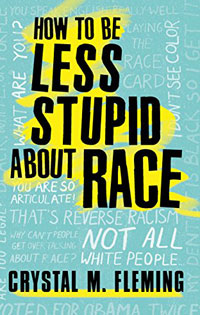 Flores particularly enjoys recommending books to library patrons, and had experience with it previously working in a public library setting, she said. She had already been working on a list of antiracist texts when Bellamy asked.
"I'm very passionate about equity, diversity and inclusion work and follow a lot of activists on social media, which is where I got the majority of the titles, and the majority of my antiracist education," Flores said. "Rachel Cargle, Sonya Renee Taylor and Ericka Hart, among many, many other Black folks, have poured hours upon hours of unpaid labor into this work."
Some titles included in the bookshelf are ones faculty are using. Many requests for course materials and personal research this past spring fell into the bookshelf's scope as well, according to Oberlies. Librarians ran across other titles while reshelving books or putting together book displays and pop-up libraries during the pre-COVID-19 days.
The reading suggestions are categorized with definitions on the first page of the bookshelf's website to help guide discussions and self-education, Oberlies said. Books will be added and members of the university community are invited to suggest titles for consideration for inclusion.
"We built the Antiracist Bookshelf to be a living guide — in fact, it has already been updated and expanded multiple times since it went live," Flores said. "We have partnered with the Reves Center for International Studies' Diversity Committee on adding a transnational perspectives tab and would love to partner with others.
"The homepage of the guide has a place to contact us if you have suggestions for more titles. And as long as we have them in the catalog and they fit the scope of the guide, we're happy to do so. When we come across titles we don't currently own, we request the library purchase them to continue expanding access to these important materials."