Two W&M MBA students connect small businesses with assistance during COVID-19
Vicki Harrington and Cara Simpson were planning an event with local small business owners when COVID-19 caused its cancellation.
But the two first-year M.B.A. students at William & Mary's Raymond A. Mason School of Business decided they could made a difference by offering a different kind of assistance. They are organizing efforts to connect small businesses in the Williamsburg area with crisis support and services, free of charge, to aid in their recovery.
They will use a network of resources including Mason faculty, students and volunteers in the local community to help businesses with areas such as navigating federal government relief plans, cash flow assessment and forecasting, online sales, supply chain fixes and social media responses.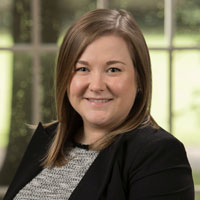 "We wanted to get involved after we started planning an event for our MBAA Net Impact Club," Harrington said. "We were trying to host a fair where local businesses could come talk about sustainability practices.
"Because of the current COVID-19 pandemic, the event was canceled. But it got us thinking about all the people we'd met and how this was affecting them. We wanted to be able to use the wide W&M network to offer potential solutions to those affected."
Julie Summs, W&M director of economic development and business innovation, helped connect the students with officials in local economic development offices and the Greater Williamsburg Partnership.
The City of Williamsburg, James City County and York County each will identify three businesses and the Greater Williamsburg Chamber & Tourism Alliance will identify one to make up the initial 10 pilot businesses to be assisted, with others to be offered services on a first-come, first-served rolling basis thereafter, according to Summs.
"The business community in greater Williamsburg is strong, and the support provided to them by the three municipalities and the Greater Williamsburg Partnership is a constant in good times and bad," Summs said. "To further connect bright and dedicated students and faculty to the business community during this crisis is a welcomed boost to the thriving connections that are ongoing."
Details are still in the works, but Harrington and Simpson say no request or question is too small to be addressed.
"It's an evolving process as we try to figure out the best ways to help out the community of small businesses," Harrington said. "While we know we aren't experts, we know we can find the right connections for a lot of these people needing help. Right now, we've been partnering with the Economic Development Council, Greater Williamsburg Partnership, Small Business Development Center and Launchpad to brainstorm ideas and action plans.
"We're not trying to give advice ourselves but find businesses the right people to get in contact with. We're trying to branch out to figure out the best way to get the most information to the most people."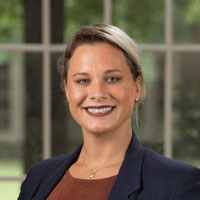 Simpson said that as club leaders, she and Harrington had spent time in planning for their event talking with local business owners about ways to collaborate with the business school.
"It was awesome getting to hear their stories firsthand and think about ways in which what we were studying in classes applied to their livelihoods," Simpson said. "In order to open up more connections with different types of businesses, we also started talking to people from the local government. We quickly learned how eager local officials were to form better connections to the business school.
"Then in the wake of current COVID-19 crisis, Vicki and I found ourselves in a unique position to offer assistance. Mostly, this came about because Vicki and I saw an opportunity where we could contribute to our community and keep ourselves busy while we are at home, practicing social distancing."
Nancy Turner, executive director of the Executive Partners program, and Terry Walker, executive partner, worked with Harrington and Simpson to provide real-time guidance and to connect with university and community resources.
"Their ideas came early and were focused on real solutions to real problems facing small businesses in the City of Williamsburg, James City County and York County," Turner said. "Almost every day, they have expanded their service offering, expanded their client base, and they are making a real difference — all for free at the same time that they spend mornings in remote learning.
"All of us know how smart our students are and how hard they work.  But this is something more — this is about reaching out and providing real help to small businesses where we live.  It's about understanding and caring for a vital part of our community."
Both students say they are learning as they make the necessary connections.
"It feels good to be putting to use the skills we are working on as business students," Simpson said. "Every conversation is a learning experience for us.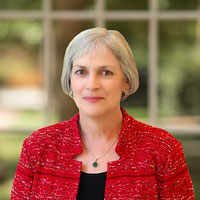 We're not pretending to be experts. The experts are the small business owners and government workers who think about these sorts of problems every day of the year.
"The more business owners we speak with, the more insight we're gaining into the overall scope of the situation. What we're seeing is that now, more than ever, business owners need to be adaptable, flexible and willing to step out of their comfort zones in order to stay afloat in this crisis."
Michele Mixner DeWitt, economic development director for the City of Williamsburg, requested help for local businesses as part of the start of the effort.
"William & Mary is a tremendous asset to our community and an important partner to the city," DeWitt said. "The university is always willing to assist with economic development, and facing this COVID-19 episode is no exception. Cara and Vicki responded to our request for assistance to businesses facing this time of social distancing and other business disruptions."
James Noel, economic development director for York County and president of the Virginia Economic Development Association, also is thankful for the resources being made available.
"We are very appreciative of William & Mary's business school continuing to find new ways to assist our business community," Noel said. "The latest effort, tied to the COVID-19 crisis, will be of great benefit to our small businesses who don't have either the staff or expertise to address new challenges posed by this crisis. In times like these, we need to draw on all available resources to assist our business community, and this program is a great example of that."  
The unique situation provides invaluable experience for students.
"We've only been 'in business' a few days, but we've already learned so much," Harrington said. "Because this is a fast-changing time, we learned that the environment right now is fragmented, confusing and hard to manage. Information is being updated and redone hourly, so it's imperative that updates are given frequently.
"We've also learned how many amazing people there are in the Williamsburg community that are able to just jump in and help. We've had the opportunity to speak to so many that are willing to devote time and effort to get people what they need."