W&M's Bradford to become Virginia's deputy secretary of education
Fran Bradford is passionate in her views of what higher education in Virginia should look like.
It would "make sure people have access to education at whatever level is supportive of their goals and make sure that folks in Virginia have jobs when they're done," she said. "I'm a big believer in higher education having a role in creating citizens who contribute as well."
Bradford, for the past 14 years William & Mary's respected and beloved associate vice president for government relations, will take that vision far beyond the borders of the university beginning Monday.
Following Ralph Northam's election in November as governor of Virginia, Bradford received a call from his transition team. After much deliberation, she accepted the governor-elect's offer to become deputy secretary of education, focusing on higher education.
The decision was not easy.
Bradford loved being responsible for the university's federal and state government relations and being W&M's contact with Virginia's executive branch, legislative branch and state agencies, as well as congressional member offices.
There also were the relationships she made at the university. She cherished them all, especially her rapport with President Taylor Reveley and Henry Broaddus, vice president of strategic initiatives.
The feeling was mutual.
Reveley recently described Bradford as "one of William & Mary's preeminent champions for more than 14 years."
"She was extraordinarily effective in describing our realities and presenting our views to elected officials and their staff in Richmond and Washington," he said.
Broaddus added, "Nobody is a better intermediary between the equally idiosyncratic worlds of higher education and state government than Fran is, and nobody cares more about the two working together for the public good."
Broaddus said Bradford was unique in that she made herself "an integrated campus figure," speaking to classes, working with student interns and learning the interests and concerns of faculty. It's part of the reason he believes she was an ideal choice for the post.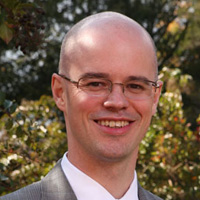 "Her intimate understanding of William & Mary and her extensive experience as a member of our community equips this administration on day one with a higher-education insider of the highest order," he said.
Bradford will work under newly appointed Secretary of Education Atif Qarni and alongside incumbent Deputy Secretary Holly Coy, whose focus will remain K-12.
"I look forward to seeing what new heights Virginia's education system is able to reach in the next four years with [this] team," Northam said in announcing the appointments late last month.
She is one of two people with W&M connections that Northam picked to join his administration. Matt Strickler — a 2007 graduate of the Thomas Jefferson Program in Public Policy at William & Mary and the Virginia Institute of Marine Science — was appointed secretary of natural resources.
Bradford served as deputy secretary of education during the final three months of now-Senator Mark Warner's governorship in 2006. It influenced her decision in a positive manner.
"I had a great experience there," she said. "It gave me at least enough of a taste so I knew that I didn't want to run away from this amazing opportunity."
Bradford has a kind twinkle-in-the-eye demeanor that Broaddus said "camouflages killer political instincts."
"Sometimes what Fran has done behind the scenes to avert bad outcomes has been as important to William & Mary — and to all of public higher education in Virginia — as what she has accomplished in support of more favorable outcomes," he said.
On Jan. 19, the university community is invited to a farewell event from 4 to 5:30 p.m. at the Great Hall of the Sir Christopher Wren Building to, Reveley said, "celebrate Fran in her new role as deputy secretary and know that the Commonwealth will benefit from her knowledge of higher education and her tireless commitment to its excellence."
The president said that William & Mary will miss Bradford personally and professionally.
Again, the feeling is mutual.
"William & Mary is a really amazing place in large part because of the students, the people and the faculty," said Bradford, who called her greatest achievement at the university "just getting to learn about the institution itself and hopefully contributing to some of the good things that happened at William & Mary over the past 15 years."