W&M joins the elite of online learning
The growth and maturation of William & Mary's online learning program can be measured in small ways that have garnered dramatic results, a fact recognized recently by the ELearning Media Group.
The group identified the university's online learning team within the Office of the Associate Provost for eLearning Initiatives (APeL) as one of the top-100 eLearning organizations in the United States for 2017. That's not just colleges or universities, but a mix of private and well-known high-performing organizations that include Amazon, Facebook, Google, the American Heart Association and the United States Air Force.
The Online Learning Team within APeL helped William & Mary to be one of only nine colleges or universities listed among the top 100. Among the others included this year were Stanford University, the University of Southern California, University of Central Florida and previous year's recipients that included Harvard and MIT.
"APeL's online team was recognized for its high-level of performance," said Ryan Baltrip, W&M's director of online programming. "In various ways over the past year, APeL's online team has assisted the growing and expanding online learning initiatives at the university while drastically improving the quality of online learning we support."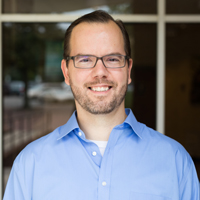 Baltrip points to the support of the university's upper administration – particularly Associate Provost for University eLearning Initiatives Michele Jackson – as a key catalyst for top-100 recognition.
"There's been a substantial investment in improving online learning at William & Mary, and we've been able to build an infrastructure and to add more of the resources we need, along with the staff," he said.
The university made a key personnel addition in Josh Chung, an instructional design specialist who has worked with faculty to improve their online learning videos.
"Before, video was very much a do-it-yourself deal," Baltrip said. "Now we have a professional assisting faculty. We've been able to support faculty in delivering high quality, effective video.
"We are now in top tier of the quality of our online instructional videos. We're doing online learning videos on par with the best institutions in the country."
Another factor in being ranked, Baltrip said, are the student satisfaction surveys conducted with online students in Arts & Sciences. Students are asked to rate the effectiveness of all instructional strategies utilized in their online courses -- faculty instructional videos, effectiveness of online discussions and group projects, among them.
In the two years the survey has been administered, student satisfaction with online instructional strategies has improved in 11 of the 12 instructional methods measured. In terms of learning community with faculty, that satisfaction rating increased by 57% in 2017.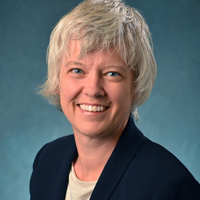 Baltrip said the "magic ingredient" to any eLearning or online learning is the faculty.
"The student reaction is if there is a faculty member there, someone they can learn from and talk to, interact with – and that plays perfectly into our ethos here – then they are satisfied with the course and the learning they're receiving," he said.
That the program has grown is obvious, moving from an original offering of three online courses to seven then 14 and, now, to more than 20.
"In terms of enrollment," Baltrip said "we had a 107-percent increase in online students last year and over 50 percent increase this year. That's pretty drastic for just a few years of online learning. And, 98.9 percent of the students we surveyed want William & Mary to offer more online classes.
"The typical William & Mary student wants more flexible learning options. They lead well-rounded, busy lives, and I suspect we'll see more even more flexible learning options in the future to serve their needs."