Osbey to deliver poem honoring first African-American resident students
Acclaimed poet and author Brenda Marie Osbey will recite a specially commissioned poem to continue the 50th anniversary commemoration of the first three African-American residential students at William & Mary.
More than 200 people attended the opening reception for the year-long commemoration, held at Swem Library on Aug. 31, to honor Lynn Briley '71, Janet Brown Strafer '71 and Karen Ely '71, who moved into Jefferson Hall in 1967. 
Osbey's poem will be offered on Sept. 14, 5 p.m., at the university's Tucker Theater. Her appearance is part of the annual Patrick Hayes Writers Series and is free and open to the public. Limited free parking is available on Richmond Road, with another option being the public garage off North Henry Street.
Among her many awards, Osbey won the 2014 Langston Hughes Award for her book History and Other Poems, a study of the TransAtlantic Slave Trade in verse.
William & Mary's 50th anniversary committee commissioned the commemorative poem, an exercise with which Osbey is most familiar. She said that English Professor Hermine Pinson and other members of the committee have provided her with "considerable background information," including interviews given by Briley, Ely and Strafer.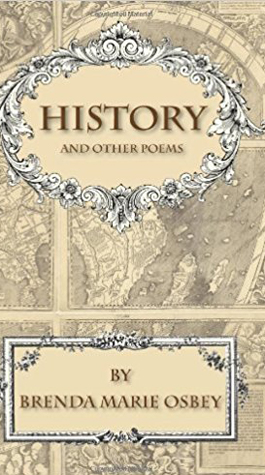 "I've been commissioned for a few poems, and on two different occasions for commemorative events in Virginia," she said. "My work overall is research-based — poetry, prose, libretti, other forms — and so perhaps it's a natural association to make. 
"For the most part, for much of any given work, I'm grappling with some kind of history. Everything that I write begins with research — on the period, place, times, geography, historical figures — depending on what's available, and also on what's missing, what's absent from the picture."
Osbey called the "progressive desegregation" of W&M "the historical moment I've been charged to address."
"I've been grappling with the mythologies that inform that historical moment," she added. "And because history is lived by people, it's never only a question of what happened, but also of what integration/desegregation was, what it meant and what it means now in this context a half-century later.
"With a poem more so than other genres, it's language that drives it, carries it. And so much of one's energy as poet is devoted to finding the language to serve as that vehicle."
Her resume attests to her success in that area.
A native of New Orleans, Osbey was named in 2005 the first peer-selected Poet Laureate of Louisiana. During her two-year tenure, she toured the United States presenting weekly poetry readings, lectures and symposia advocating the rebuilding of New Orleans and the Gulf Coast region of the U.S. in the wake of Hurricanes Katrina and Rita.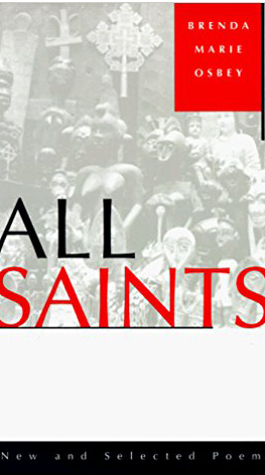 Osbey's books include her collected poems, All Souls: Essential Poems, published in 2015; History and Other Poems, published in 2013; All Saints: New and Selected Poems, published in 1997 and which received the 1998 American Book Award; Desperate Circumstance, Dangerous Woman, published in 1991; and In These Houses, published in 1988.
Her poems have been published in numerous journals, anthologies and collections, including Callaloo; Obsidian; Essence; Southern Review; Early Ripening: American Women's Poetry Now; The Made Thing: An Anthology of Contemporary Southern Poetry, Southern Literary Journal and The American Poetry Review.
Osbey has been a resident fellow of the MacDowell Colony, the Fine Arts Work Center in Provincetown, the Kentucky Foundation for Women, the Virginia Center for the Creative Arts, the Millay Colony, the Camargo Foundation, Maison Dora Maar, and the Bunting Institute of Radcliffe College, Harvard University.
She has received fellowships and awards from the National Endowment for the Arts, the Louisiana Division of the Arts and the New Orleans Jazz and Heritage Foundation. From 2011 through 2015, she was distinguished visiting professor of Africana studies at Brown University.