Femme fatales, fictional detectives, American men and booze
David Pratt called it a case of art imitating life imitating art.
"The fictional 'hard-boiled' detectives of the mid-20th century were created by men to embody and give weight to ideas about gender that already existed," said Pratt, a Ph.D. candidate in
American studies
at William & Mary. "That genre of fiction gave American men the cultural space to play out fantasies about masculinity and drinking that coded all 'bad' drinking as feminine."
The detectives to whom Pratt refers in a dissertation he will defend later this summer are iconic characters like Mike Hammer and Sam Spade. His research on the subject began in 2006, and offers insight into alcohol and American culture most people certainly never considered.
"One of my research interests is how a lot of our popular ideas about alcohol use and what constitutes healthy and unhealthy drinking comes not just from medicine or social sciences, but popular culture and a shared cultural discourse," Pratt said. "I started looking at how that plays out in particular genres. There's so much to say about detective fiction, and so much people have yet to explore in any meaningful depth, that I had to latch on to that one."
The detective fiction he studied enjoyed about 50 years of rampant popularity starting in the 1920s. It grew, he said, out of Prohibition and the corruption, organized crime and American gangs that Prohibition spawned and was exploited by writers like Raymond Chandler and Mickey Spillane in the plots they crafted. Pratt also studied the work of Dashiell Hammett, Chester Himes, Walter Mosley and Lawrence Block.
And then there's the connection between women and Prohibition, and how fictional characters reacted to it.
"I argue that in detective fiction [societal problems of organized crime and corruption] are basically blamed on women, because women were so instrumental in the temperance movement, with Prohibition being the culminating legislative success of that movement," Pratt said. "That's why we get the figure of the
femme fatale
, as she's come to be known.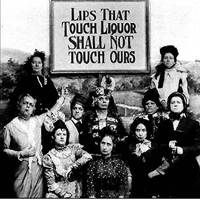 "So there's this woman who is behind the scenes, creating all of the corruption, all of this drama. At the same time she's blamed for that, she's also often portrayed as an excessive drinker, an alcoholic before we had that term."
Detectives like The Continental Op, Spade and Phillip Marlowe were given lives filled with machismo, booze and women who couldn't be relied on for anything but trouble, said Pratt.
Spillane's first detective, Mike Danger, takes on a case involving a murderous narcotics ring led by a female psychiatrist. In "The Maltese Falcon," Spade is initially duped by a conniving, homicidal character played in the movie adaptation of the novel by Mary Astor. Ultimately, and despite having developed feelings for her, Spade turns her over to the police.
But Spillane's Mike Hammer, Pratt said, "is a heightened version of all of those masculine attributes, most of all drinking."
The central character in 25 Spillane novels, Hammer was immensely popular — the first novel in which he was featured, in 1947, sold 6.5 million copies in the United States alone. In a later novel,
Kill Me Darling
, Hammer goes on a four-month bender when Velda, the woman he loves, suddenly abandons him and becomes the moll of a gangster and drug runner.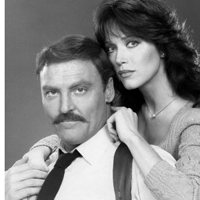 "Spillane was kind of a phenomenon at mid-century, writing hard-boiled fiction with these truly awful depictions of his female characters and sort of stout-minded, always heroic detective characters who were just as heavy drinkers but for some reason not affected the same way," Pratt said.
Things began to change in the mid- to late-70s, not only in the way Americans began looking at alcohol and drinking but in detective fiction itself. Author Lawrence Block's detective, Matthew Scudder, embodied that change, Pratt said.
At the start of the 17-novel series in 1976, Scudder is a deeply troubled alcoholic private investigator haunted by his accidental killing of a young girl while a New York City policeman. He is at his most sodden in the 1981 novel
A Stab in the Dark
and realizes he needs to get sober in the 1982 novel
Eight Million Ways to Die
. When that occurs, Pratt said, Scudder's cases evolve from public corruption and individual murderers with complex motivations to killers who kill for the thrill of it. At the same time, he said, readers begin thinking of heavy drinkers and the damage they cause the public, particularly as drunk drivers.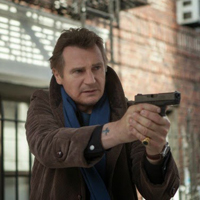 This change, Pratt said, is reflected in a decline of the
femme fatale
. Whereas ambitious, greedy women were so often behind the murders and other major crimes in hard-boiled fiction during the genre's mid-20th century golden age, in the late 20th century and up through the present villains are more often men.
"Excessive behavior – like alcoholic drinking – had been coded as a specifically feminine flaw in earlier hard-boiled fiction," Pratt said. "By the mid-1970s, reckless, excessively selfish behavior, like drunk driving in everyday life and murder-for-murder's-sake in fiction, began to look more like problems created and perpetuated by men."
This evolution bled over into other media. Pratt pointed to the television show "M*A*S*H," in which he said Hawkeye Pierce begins the series as a heavy drinker with an antagonist in Margaret Houlihan. By the end, Pierce has developed serious concerns about his drinking and, Pratt said, the show's writers almost apologize to their audience for focusing so much on heavy drinking. At the same time, the Houlihan character is transformed from a femme fatale to a feminist heroine – and Pierce's close friend.
This is more than an academic exercise for Pratt. Americans' relationship to alcohol is something on which they don't yet have a firm grasp – how to make sure it is safe and how to address problem drinking. Understanding the impact of pop culture can, he said, help Americans figure out how to deal with alcohol, maybe even in a policy sense.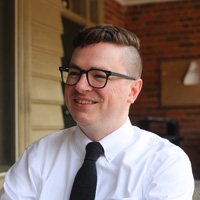 Pratt has taught a course at W&M on alcohol and American culture. He has talked with students about the subject and said there can be a misconception about the power of pop culture in their lives.
"A lot of students want to write about pop culture influencing people to drink," he said. "I argue that it's not that simple. People make pop culture, and people consume pop culture. When they consume it, they make their own meaning of it. Pop culture isn't some entity imposing ideas upon us, and that's important to keep in mind."