At the Graduate Research Symposium: Continental Army soldiers not left destitute
David Ward was keenly aware of the conclusions commonly held by the history-writing community: Soldiers who left the Continental Army and settled away from their homes never recovered their place in society and died in poverty.
He also recognized that this conclusion was based on research into pension applications these soldiers filed 35 to 50 years after the Revolutionary War.
As a retired 28-year Army veteran originally researching how the Continental Army might have helped form "An American Identity," neither of those conclusions made sense to him. His research took a new direction.
"If they stayed where they were after the war, they didn't do so well because Britain cut off trade and the U.S. entered an economic recession," Ward explained. "When these guys moved west and applied for their pensions 35 to 50 years later, the pensions were based purely on financial need. You had to make yourself look as bad as possible, to prove you were in dire need.
"They didn't talk about the positions they held, like being justice of the peace, a town founder, a religious leader, a local politician or a selectman – jobs that didn't pay a lot but were fundamental if you are going to start a new community."
Ward a Ph.D. candidate in history at William & Mary, has earned three masters degrees. His thesis for one of them centered on five individuals whose memoirs didn't support the stereotype that Continental Army soldiers ended up broke and in desperate need of the pension.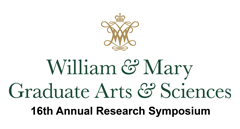 The five were all junior leaders -- sergeants, lieutenants, captains --  who were promoted based on merit and served at the local level in their new communities.
"I thought, 'Is this just anecdotal or are there more individuals out there?'"
It's the pursuit of that project that won for Ward the Market Access International, Inc., award for "Excellence in Scholarship in the humanities and social sciences." That came about after submitting his paper in January for consideration. He presented his work at William & Mary's 16th annual Graduate Research Symposium.
"As far as I know I am the only one doing this research today," Ward said. "There just aren't a lot of people doing military history any more in the scholarly arena."
Ward's work begins In March 1778 at Valley Forge. George Washington assigned 100 men from various regiments to form a model company. Washington's appointed inspector general and major general, Baron von Steuben, used them to demonstrate military training to the rest of the junior leaders. In turn, these men trained other men at the company and regimental levels. Some of them eventually moved west.
Concurrently, von Steuben composed Regulations for the Order and Discipline of the Troops of the United States. In late May of 1778, his book, edited by Washington and more commonly known as The Blue Book, was published and distributed by Congress to Continental Army units.
The book was divided into three sections, the last one of which is the least known: the responsibilities and duties of leaders.
"It's how you take care of people," Ward said. "It's almost like an executive MBA program. These guys are in these jobs, they have to be trained, and they're learning leadership skills on the battlefield and management skills in the encampments.
"Most armies don't spend most of their time fighting. They're in encampments, so you're running small cities. You have discipline issues, health and sanitation issues. How do you maintain cohesion in a unit?"
"In the early 20th century, Ward said, the Ohio chapter of the Daughters of the American Revolution gathered data on Revolutionary War veterans buried in Ohio. Their work included short blurbs on the men, their name, rank, where they were born, what unit they served in and what they went on to become. Ward used their registries to find more people, now closing in on 400, in Ohio, Tennessee, Kentucky and a couple in Mississippi that he knows were sergeants through captains when they were in the Army.
"What did they do? Were they really a justice of the peace, or was that legend?" he said. "Now I'm starting to go through newspapers and other records.
"One thing that has helped me in the last five years is the vast amount of information that has been digitized. There's a group that's posted almost all of the pension applications from Virginia and the south online. I was able to search through 3,000 to 4,000 records in about 15 minutes and find all of the people who were sergeants, lieutenants and captains, which would have been impossible not so long ago."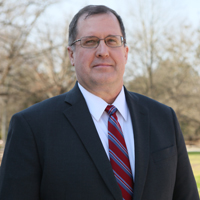 Ward acknowledged that he can't prove a causal relationship between von Steuben's training lessons and soldiers' future success.
"But I know they got the training from von Steuben, I know they were in these encampments, so it's not like they were going to forget everything," he said. "I'm looking at the skills they're using in their new communities and I'm tracing it back to the training they got in the Continental Army."
Ward will continue working this summer, and hopes to have the research portion completed by November.
"I've read enough to know that there's something there," he said. "I tell people, 'It's like the sculptor; he's got the block of granite and he knows something is in there. He just needs to chip away at it.'"