Stowers' book on lost dog a how-to for people in crisis
Bob Stowers trudged through endless ribbons of Pennsylvania cornfields, stalks eight-feet tall, nosed around barns and pens, measured the miles he walked telephone pole by telephone pole and finally stood outside a mulch factory.
He stared ahead, silent.
He wasn't searching for his dog.
He was searching for his dog's voice.
Stowers, Clinical Professor of Management and Leadership Communications at William & Mary's Mason School of Business, not only found what he was seeking, he turned it into his first book, Lost in a Cornfield: Never Losing Faith. He will sign copies at the W&M Bookstore on Saturday from 2 to 6 p.m. as part of Homecoming. His work has garnered overwhelmingly favorable reviews from readers on Amazon.com.
Despite the last word of the title, it is not a religious book.
"More a spiritual book," he said. "It leaves you with a sense of optimism that if you take action in a seemingly impossible predicament then you're not a victim any more. You're a survivor."
The story behind Stowers' story began in August 2010. After leaving Bob off in New Jersey at the Educational Testing  Service for a weekend of meetings, Charlotte went to Chambersburg, Pennsylvania, to see a hospitalized sister. While visiting a farm there, their 7 ½-pound poodle, Cole, was frightened by several approaching dogs and took off. The last anyone saw of him, he was racing, breakneck, through a cornfield.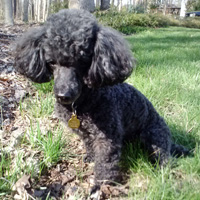 The Stowers ultimately spent night and day scouring the area, talking to residents, posting flyers on telephone poles and bulletin boards, dropping in on local vets and even following the advice of the local dogcatcher.
"My feeling was if we didn't find him in a week, we wouldn't find him," Stowers said. "Honestly, I didn't expect to find him. Coyotes, eagles, hawks, whatever, he's 7½ pounds. Lunch. The local newspaper did a story on Charlotte. She was interviewed on television. We were the Virginia crazies. 'Why would you worry about a dog? Why take such pains to find this animal?' They didn't understand.
"I approach dogs as family members. One of the things Cole loved doing with me was yard work. Mulch to him was catnip."
Eight days after his disappearance, with Bob back in Williamsburg, Charlotte left Chambersburg for home. She'd asked her husband if it was time to give up, and with profound reluctance, he'd agreed.
She was halfway home when her phone rang. Cole had wandered onto the front porch of a farm, 5 ½ miles from where he was last seen and two pounds lighter. The Stowers had been there, given the farmer a flyer with a phone number to call, which had been placed on the refrigerator.
Next door to the farm stood a mulch factory.
"My thought was he found his way there because of the mulch," Bob said. "It was the only thing that was familiar to him."
That thought led to another: Is there a story here? Inspired by books about a dog who thinks he's human and a woman who's miserable working in a fish market and decides to find out why her colleagues are so happy, Stowers went to work.
He returned to Pennsylvania and retraced what he imagined Cole's path to have been. He projected his dog's thought process. Was he scared? Confused? Desperate?
"How did he find his way out of his cornfield?" Stowers asked himself. "To me, Cole's journey was very symbolic.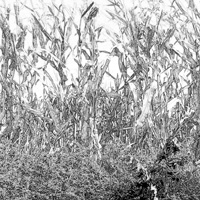 "When people are consumed by a terrible, terrible predicament, they don't know what to do. It could be financial. People have drug addictions, either themselves, their children or someone they love. They don't know how to handle it. People have marital and personal difficulties. The cornfield was a metaphor for life's difficulties."
He developed five principles that "Buddy" – Cole's name in the book – employed to be reunited with his distraught family.
He called them FAITH.
F stands for "First."
"When someone is in a swirling situation, when everything is going wrong, you're drowning, what should you do first?" he said. "In most situations, people don't know. Once you decide where your first step should be, you're basically stepping towards your solution."
A stands for "Action."
"What should you do, based upon experience, abilities, whatever you can do," he said. "Are you healthy? Can you walk? From (Cole's) perspective, it got down to survival and how was he going to sustain his life."
I stands for "Instinct."
"We always think of instinct being based on our gut," he said. "How many things in our lives have we trusted our gut? Or we went against our gut. And it was wrong. Our gut, to me, is a blend of what we know, how we feel and our experience. There are a lot of things going on that combine to offer guidance."
T stands for "Trust."
"You trust that all of the steps taken so far, the action taken, the instinct, are correct," he said. "The more things happen that are positive, the more they reinforce things."
H stands for "Home."
"This doesn't necessarily mean getting home, though that was his objective," Stowers said. "Home is a metaphor for reaching an objective. If you are sick, home could be [being] cured. Someone gets through a horrific auto accident and they learn to walk. Or they come back to financial solvency."
Stowers admits that the F-A-I-T-H principles aren't foolproof, but the book was written to provide inspiration. Hopefully, the book's message provides people with light at the end of the tunnel.
"Positive action may not always end in positive results," he said, "but I believe if you take steps to make the best you can of bad things, it's always going to be better than where you were before."
Lost in a Cornfield: Never Losing Faith may seem like a story about a lost dog. It is much more than that.