Men's basketball: Is this the year of 'The Dance'?
One point, 10 seconds. That's all that separated the Tribe program from an elusive NCAA Tournament bid and removing its name from the list of the 'Forgotten Five.'

Despite losing six seniors, the excitement and expectations for the Green and Gold remain high. The Tribe welcomes back a core group of six players who helped guide the program to a 20-win season for just the seventh time in school history and a Colonial Athletic Association title game appearance for the third time in seven seasons. The Green and Gold roster is comprised of a unique mixture of experience and youth providing for a lot of intrigue along with a little uncertainty. They'll start uncovering the answers Friday night at 6, at seventh-ranked Florida.

The Tribe's graduating class included three starters, two 1,000-point scorers and a two-time All-CAA forward. Despite the departures, the Tribe returns two of the top players in the CAA. Senior guard Marcus Thornton is rated as the top returning player by a number of preseason publications and sophomore Omar Prewitt, who was the CAA Rookie of the Year last season, was a preseason first team All-CAA choice in Blue Ribbon's preseason forecast. Athlon Sports called the combination of Thornton and Prewitt the CAA's best backcourt.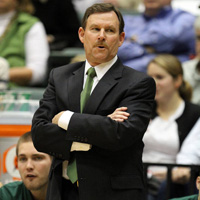 Also highlighting the list of Tribe returning starters is junior forward Terry Tarpey. Senior Tom Schalk and junior Sean Sheldon both have starting experience and extensive playing time during their careers. Sophomore Daniel Dixon is another Tribe returner who saw his playing time increase toward the end of his rookie campaign, including a standout showing at the CAA Tournament.

A number of preseason publications and web sites have ranked the Tribe among the top teams in the CAA. Blue Ribbon, NBCSports.com and NYBuckets.com picked W&M as the league favorite, while Sporting News and Lindy's Sports Annual along with the CAA's media, sports information directors and coaches ranked the Tribe No. 2 in the league.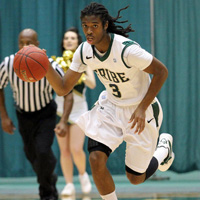 Guard
The Tribe is deepest at guard, where the Green and Gold has a number of options both experienced and youthful. Topping that group is Thornton, who will go down as one of the best players ever to don a W&M jersey. Dixon and Prewitt both saw extensive minutes as freshmen and can contribute at the guard position, while true point guard Michael Schlotman redshirted last season.

Thornton is the league's only returning first-team All-CAA player from a season ago. A two-time NABC All-District first-team pick, he is the CAA's top returning scorer at 18.7 points per game and his 1,519 career points are not only tops in the CAA, but rank with the best in the NCAA among active players. A multi-dimensional guard, he led W&M and ranked among the top 10 in the CAA in assists per game (2.8) last season. Thornton is among the top shooters in the country, having connected on better than 40 percent from 3-point range and 223 treys over his career. His 3-point total ranks in the top five among active Division I players.

While his stats and honors speak volumes, Thornton has also developed into the leader of the program. He was voted a team captain for the second straight season and has taken on more of a leadership and mentor role for the younger players. In the early part of the preseason, he has also shown himself as a more vocal leader than in previous campaigns. The preseason honors abound for Thornton, who was named the preseason player of the year by the league's media, coaches and SIDs, Blue Ribbon, Sporting News, Athlon Sports and Lindy's. Lindy's also selected him as the CAA's top shooter, its most versatile player and the league's top NBA prospect.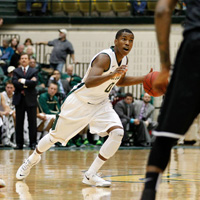 Dixon's rookie season had its ups and downs, but ended on a high note. The 6-5 guard started in a hole after missing most of the fall preseason while rehabbing an injury that cut short his postgraduate season at Fishburne Military Academy. Despite missing that time, Dixon worked his way into the rotation, averaging nearly 15 minutes per game through the first four games. Unfortunately, he suffered another injury that cost him five games and though it took some time to work his way back, Dixon made an impact in league play and eventually in the CAA Tournament.

The Glen Falls, Va., native enjoyed a bit of a coming out party against Delaware in Kaplan Arena in January. He scored a career-high 15 points, including a 4-of-6 effort from 3-point range, to go with six rebounds. From that point on, he was a fixture in the lineup and demonstrated exceptional skill on the defensive end. A prime example of his elite ability came at Towson when he blocked a shot and on the same play drew a charging foul on CAA Player of the Year Jerrelle Benimon. As the Tribe's top reserve guard in the CAA Tournament, he provided a spark in W&M's 70-59 quarterfinal win over Charleston with seven points and five rebounds, before scoring six points on a pair of 3-pointers and four rebounds in the CAA championship game. Throughout the year, Dixon, who finished 10th among CAA rookies in scoring, was one of the Tribe's top marksmen from 3-point range, shooting nearly 39 percent.

Schlotman had earned a spot in the Tribe rotation early in 2013-14, following a strong international trip to the Dominican Republic and fall preseason. He appeared in two of the first three games, including playing 11 minutes off the bench at No. 14 Wichita State, but his season was cut short due to injury. Schlotman looks to be back in great physical condition and once again is poised for a prominent role. A pure point guard, Schlotman spent much of the offseason working to develop consistency in his perimeter shooting along with gaining his peak fitness level. He ranked second on the team in assists during the Tribe's trip to the Dominican Republic in the summer of 2013. He played for one of the premier programs in the state of Indiana as a prep and led his high school program to a remarkable 67-6 in his time as a starter.

Along with Schlotman, the Tribe have a pair of true freshmen who could make an impact in 6-6 point guard Oliver Tot and 6-4 shooting guard Connor Burchfield.

Despite being just 18 years old, Tot is a member of Slovakia's senior national team and trained with it during the summer of 2014. He was slated to start at point guard for Slovakia in qualifying for the FIBA European Championships, but was forced to miss the competition due to injury. Since coming to Williamsburg, Tot has returned to full health and is poised to push for minutes. He spent last season at Kimball Union Academy in New Hampshire, earning all-league honors and guiding his team to the conference championship game. Tot is an athletic, physical point guard with great size, court vision and passing ability. He has a basketball IQ beyond his years given his international experience, and he can also make an impact on the defensive side with his size.

Burchfield joined the Tribe after a standout career at Concord in North Carolina, where he graduated as the program's all-time leading scorer. A three-time all-state selection in high school, he is already one of the Tribe's top performers in the weight room. A knock-down shooter in preseason practice, Burchfield comes in with impressive credentials, having shot better than 40 percent throughout his high school career and holding Concord's career mark for 3-pointers made. His skill set and ability to handle and shoot the ball make him an ideal fit for the Tribe system.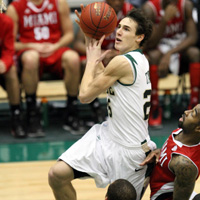 The wing position is another loaded spot for the Tribe. Junior Terry Tarpey started 31 of 32 games last season at the '3' spot, missing only Senior Night. Prewitt also saw extensive minutes on the wing, while Dixon can move into the position as well with his ability to shoot from the perimeter and defend with his athleticism. Freshman Greg Malinowski is a highly regarded player who will have a chance to earn minutes as well.

The Tribe's top rebounder and top defender, Tarpey is a player who fills up the stat sheet. He owns the fifth-best rebounding average among returning players in the CAA and was one of only two players in the league a season ago to rank among the top 15 in rebounding, steals and blocked shots. He topped the Tribe in rebounding on 18 occasions. Tarpey's athleticism and high motor make him an exceptional defender. He plays with a lot of energy and makes the effort-type plays that don't show up in the box score. Last season, Tarpey topped the Tribe with 26 blocked shots and 35 steals, while chipping in 5.4 points per game and shooting 54 percent from the field.

One of the Tribe's top workers in the weight room, he has added strength which allows him to continue to play multiple positions. Along with starting at the wing last season, he played minutes at power forward and demonstrated the ability to guard and rebound at the spot. During the offseason, Tarpey worked to develop a more consistent perimeter jumper in an effort to diversify his offensive game.

After earning CAA Rookie of the Year honors in his first campaign, Prewitt returns to the fold and potentially a starting position after adding 15 pounds of muscle in the offseason. He was selected  second-team All-CAA in the preseason by the league's media, coaches and SIDs. A season ago, he topped all CAA freshmen in scoring, assists, 3-point and free-throw shooting. His 11.4 points per game is the eighth-best total among returning players in the CAA. Prewitt connected on 37 percent from 3-point range, hitting 51 triples. He demonstrated his versatility as a freshman chipping in averages of 4.6 rebounds and 2.0 assists per game.

Along with his versatility and ability to score, Prewitt showed a propensity to step up in big moments. In the Tribe's overtime win at Howard in November, he scored 10 of his team-best 24 points in the extra session. During league play, Prewitt traded buckets down the stretch with All-CAA guard Zeke Upshaw and scored 10 of the Tribe's final 13 points in holding off Hofstra, 79-74. He also came up big in the CAA championship game, scoring all 14 of his points in the second half to help W&M rebound from a 12-point deficit and take as much as a six-point lead. Included in his second half performance was a steal and fast-break dunk that ended up being No. 6 on ESPN SportsCenter's top-10 plays of the night.

Malinowski's versatility and high basketball IQ will allow him the opportunity to help W&M at all three levels (guard, wing and forward). He is a skilled player who is an exceptional rebounder. He was a first-team all-state selection each of his final two prep seasons, and he was a second-team Washington Post All-Met pick as a senior. He ranked fifth in the Washington, D.C., metro area, averaging 24.1 points per game. Malinowski also played at a high level on the AAU circuit with Team Takeover, which was ranked No. 1 nationally by FiveStar Power Rankings at the U16 and U17 levels, posted a 16-2 mark during the regular season in the Nike Elite Youth Basketball League (EYBL) and was a No. 1 seed in the Peach Jam playoffs.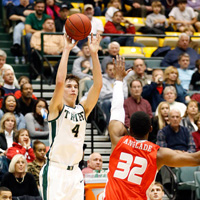 Forwards
The position where W&M saw the most roster attrition was the forward spot. The Green and Gold graduated a pair of multi-year starters, including two-time All-CAA forward
Tim Rusthoven
. Even with those losses, the Tribe has a pair of players with a wealth of collegiate experience, including junior
Sean Sheldon
, who was the team's top reserve post player last season. Senior
Tom Schalk
can play both forward positions and has started at both spots during his career. The Tribe also has a pair of young players at the position in redshirt freshman
Jack Whitman
and true freshman
Paul Rowley
, who add intrigue and a high ceiling to the spot. With their versatility, both Tarpey and Prewitt can also move into the Tribe's '4' position.

Sheldon appeared in all 32 games and started two when Rusthoven missed action due to illness. In those two starts, he helped W&M to wins over Old Dominion and at Western Illinois. Sheldon put his toughness on display in the victory over the Leathernecks, playing a career-high 30 minutes despite battling stomach issues throughout the game. He scored nine points and added six rebounds. His game took a major step forward in 2013-14 as he was named the Tribe's most improved player. Sheldon increased the production from freshman to sophomore year, playing more than five times as many minutes, scoring 14 times as many points and pulling down seven times as many rebounds. He finished with averages of 3.4 points and 3.0 rebounds per game, shooting 60 percent from the floor.

A workhorse in the weight room, Sheldon added muscle in the offseason for the second straight season, bulking up to around 260 pounds. He is physical presence in the post who is both a standout defender and a good rebounder. While his offensive game is improving, Sheldon excels on the offensive glass, off the pick-and-roll and in the open court with his ability to run the floor.

Although he saw limited minutes in 2013-14, Schalk appeared in 54 games with five starts in his first two seasons in Williamsburg. He nearly posted a double-double as a freshman against Liberty with a 10-point, eight-rebound effort playing at the '5' position. With the bevy of injuries, he started four games as a freshman at the post spot, and despite battling a slow start to his sophomore season due to illness, he ended up playing in 22 games, including a start at the '4' position at Northeastern.

While Schalk doesn't have the size of a normal post player, he is smart and has a knack for rebounding. The 6-8 forward can step out to shoot the jumper and also is a good passer for the position. His knowledge of the Tribe system could make him a key contributor. 

Whitman spent last season learning from an experienced front line. The program's most athletic big man, he will compete for extensive minutes at the forward position. At times during his redshirt season, he gave Rusthoven and Sheldon fits both on the offensive and defensive end of the court during practice. Whitman saw time on the team's international trip in 2013, averaging 2.5 points and 2.0 rebounds in limited minutes. A three-star recruit out of high school, he added muscle over the offseason. Whitman averaged a double-double in each of his final two seasons at Lexington Catholic and was a first team all-state pick in Kentucky.
Joining the fold this season with a chance to make an immediate impact is Rowley, who was a first team all-state choice in Virginia last season. Despite his slender frame, he is an excellent perimeter shooter, which is a valued commodity in the Tribe's system. Rowley averaged better than 20 points per game as a senior and was a second-team Washington Post All-Met pick. Along with his scoring ability, he excels as a rebounder and possesses the ability to block shots. During his career at Loudoun Valley in Northern Virginia, he established program marks for both 3-point shooting and blocked shots. Rowley also has the unique ability to handle and pass the basketball at a high level, even given that he stands 6-8.