William & Mary chemist inducted into College of Science Hall of Distinction
William & Mary Emeritus Professor William Starnes was recently honored with induction into the inaugural class of the Virginia Tech College of Science's Hall of Distinction.
According to Lay Nam Chang, dean of the College of Science at Virginia Tech, candidates inducted into the Hall of Distinction have a strong tie to the College of Science's values.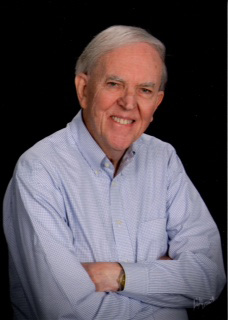 "The Hall of Distinction honors those individuals who best embody the College's goals of enhancing the well-being and development of their local communities, the commonwealth, the nation, or the world," said Chang in a press release marking the occasion.
After earning a bachelor's degree in chemistry from Virginia Tech in 1955, Starnes went on to earn a doctorate in organic chemistry from Georgia Tech in 1960. Starnes soon accepted positions at a branch of what is now known as Exxon Mobil as well as AT&T Bell Laboratories where he began his work with vinyl plastics, such as poly(vinyl chloride) also known as PVC. Starnes then joined the faculty of Polytechnic University and the University of Texas at Austin, before joining the faculty of William & Mary, eventually becoming the first Floyd Dewey Gottwald, Sr., Professor of Chemistry at William & Mary.  In 2006, Starnes retired to professor emeritus, continuing his groundbreaking research with polymers.
 Starnes, along with the other inductees, were honored at an induction ceremony and reception at Virginia Tech celebrating the College of Science's 10th anniversary. The event included a lecture by University Distinguished Professor Michael Hochella of Virginia Tech on nanotechnology as it is applied to geochemistry, biogeochemistry, and mineralogy.
Starnes' ties to the Virginia Tech community and the state of Virginia include serving in the Department of Chemistry Advisory Council since its inception, membership in Virginia Tech's Ut Prosim Society and Legacy Society, and induction into the Southwest Virginia Walk of Fame in 2008, among many other accomplishments.
Today, Starnes continues to work on the research he has dedicated his life to and is considered to be the world's leading expert in the chemistry of vinyl plastics.