Rushforth's 'Bonds of Alliance' wins Mary and Philip Boucher Prize
Bonds of Alliance: Indigenous and Atlantic Slaveries in New France
, authored by William & Mary Associate Professor of History and Director of Graduate Studies Brett Rushforth, has been selected as the 2013 winner of the French Colonial Historical Society's Mary and Philip Boucher Prize. The prize goes to the best book published in the preceding year dealing with the French colonial experience from the 16th century to 1848.
The product of more than a decade of research and writing,
Bonds of Alliance
 incorporates not only extensive archival work in early modern French manuscript sources, but also careful analysis of Algonquian language dialects (Miami-Illinois, Illinois, Ottawa, Ojibwa and Anishinaabe) as applied to enslaved people.
In addition to textual evidence, the study also considers the ways that material culture and images shed light on the meanings and practices of French and Indian slaveries.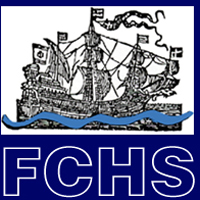 "I was thrilled and honored to receive the Boucher Prize, and grateful to the French Colonial Historical Society for creating such a vibrant international community of scholars dedicated to understanding the peoples and places touched by French overseas expansion," said Rushforth.
The prize committee wrote of Rushforth's book:
"A careful, subtle, humane and wide-ranging study of slavery at the interstices of Indian and French cultures in New France,
Bonds of Alliance
brings to light the ways that indigenous systems of slavery and warfare intersected with emerging French patterns of slavery connected to the wider Atlantic world, from the mid-seventeenth to the mid-eighteenth centuries. By tracing the ways that the French in what is now Canada and the upper Midwestern United States purchased Indian slaves (panis) captured by rival Indian nations in wars upon the Great Plains and used their labor in the settlements of Montreal and Quebec, Rushforth discovers that these individuals were sometimes traded as far away as the Caribbean colonies of the Antilles, where they worked alongside African slaves in plantation labor.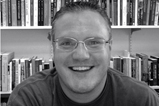 "Peppered with lively and engaging anecdotal narratives, Rushforth's study offers significant new insights into diplomatic, cultural and political aspects of slavery with careful attention to the legal implications of slave raiding and trading."
Rushforth spent 12 years researching and writing
Bonds of Alliance
, beginning in 1999. Information was gleaned from 20 different archives in Canada, France, the United States and the Caribbean. He translated manuscripts from French, developed a working knowledge of Algonquin and pored through the centuries-old recordings of Jesuit missionaries.
In April, the Organization of American Historians (OAH) awarded Rushforth and
Bonds of Alliance
the 2013 Merle Curti Award for the best book published in American social history.