Reform Incentives team judges impact of Millennium Challenge Corp.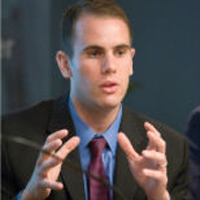 Wealthy countries and international organizations have created a wide range of policy instruments to promote economic, political, social and environmental reforms that they hope will improve economic growth and the quality of life in some of the world's poorest countries. However, scholars and policymakers know very little about when these financial and non-financial incentives for reform are most -- and least -- effective.
Researchers with the Reform Incentives Project at the Institute for the Theory and Practice of International Relations are collecting and analyzing new survey data to help the global development community more effectively design and implement these incentives. They recently released an independent report investigating the U.S. government's Millennium Challenge Corporation's (MCC's) impact on reform efforts in developing countries.
In 2004, the MCC was established to oversee the Millennium Challenge Account (MCA). The U.S. government pledged to award additional financial support to countries that rule justly, invest in their people and promote economic freedom. The "MCC Effect" is credited when governments in developing countries adopt reforms in order to improve their odds of receiving assistance from the MCC. William & Mary researchers from the Reform Incentives project conducted a first-of-its-kind survey of 640 policy elites in 100 low-income countries with an ambitious goal: to measure the influence of the Millennium Challenge Account (MCA) eligibility criteria, as observed by policymakers and practitioners in MCA "target" countries.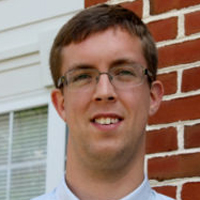 "The Reform Incentives Project is premised on a simple, yet powerful, idea," said Brad Parks'03, principal investigator on the project. "If external actors want to effectively support reform efforts in low-income or middle-income countries, they need to listen to policymakers and practitioners from the developing world and understand which incentives are considered to be most and least helpful."
The 127-page report entitled "Measuring the Policy Influence of the Millennium Challenge Corporation: A Survey-Based Approach" reveals that the "MCC Effect" is real and has incentivized far-reaching policy reforms across the developing world -- in particular, anti-corruption, fiscal and business start-up reforms. Additionally, the survey provides evidence that the MCA's reform impact has been increasing over time, and offers rare insight into the determinants of MCC's programmatic success and failures.
"We hope that our findings provoke a serious, evidence-driven debate about how the MCA can advance country-led development policy solutions," said project manager Zach Rice '10. "Our survey data clearly demonstrate the need for greater dialogue and mutual understanding between U.S. government officials and the decision-makers in developing countries."
Taylor Wilson '15, mathematics and economics, is one of several undergraduate research assistants who work on the Reform Incentives Project. "This work speaks to some of the greatest challenges facing the global development community," said Wilson.
"By evaluating the effectiveness of efforts by aid agencies and international organizations to promote reform in the developing world, the members of our research team hope to help leading decision-makers at the State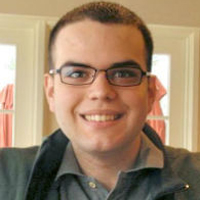 Department, USAID, the Millennium Challenge Corporation and the National Security Council retool their policy instruments for greater development impact."
This report represents the first of several major research publications to come from the Reform Incentives project. It will soon be followed by a study that identifies the financial incentives and social pressures that have the greatest impact on policy reforms, while exploring the critical roles that inter-organizational relationships and networks play in the policy formation and reform adoption processes of developing countries.
The Reform Incentives Project is housed at the Institute for the Theory and Practice of International Relations at William & Mary, which provides a home for interdisciplinary, collaborative, internationally focused research that employs rigorous social science methods to make meaningful contributions to contemporary international debate, policy, and practice.