Beware the Griffin: men's soccer knocking off the nation's top teams
The growth that has turned the William & Mary soccer team into a giant-killer this season has occurred as much between the ears as it has between the lines.
In the last two weeks, the Tribe has defeated Creighton and North Carolina – both ranked No. 1 at the time – as well as nationally-ranked Elon. At 4-2-1, the team has already tied its victory total from all last season entering Saturday's Colonial Athletic Association opener at Drexel.
"If you look at the personnel we have, there's nothing really different about it," said team captain Roshan Patel. "Coming into this year, a lot of the guys realized that we've been together for two or three years, and it was time to do something.
"I like to compare this William & Mary team to last year's. Same personnel essentially, but the attitude is different. Walking around the locker room, walking around the practice field, and just seeing the guys' attitude when they come to practice, when we're hanging out, there's a competitive mentality that we didn't have the last couple of years. That's made a difference on game day."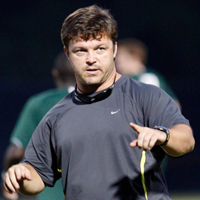 The 2012 season was one filled with frustration, as the 4-10-4 record would indicate. Six of the losses were by one goal, and there was a sense that whatever could go wrong, would go wrong.
"Any time you have difficult losses or, in this case, a season where you underperform, it enhances you evaluation process," coach Chris Norris said. "I think we went through that painful process and tried to figure out how we could improve things, where we went wrong last year . . . The kids responded well . . . That was the jumping off point for this fall."
The coaching staff made some changes to the offseason fitness routine, Norris said, but it was the players who fought to get to the next level.
"A lot of individuals took more responsibility in their personal fitness, their mentality (towards the sport), and their own selflessness," Norris said. "We did more work on fitness. It improved our stamina and improved our mental toughness. We were forced to find some new thresholds for our mental toughness, which was good for us."
Additionally, rather than put the burden of leadership on one person – Patel – an appeal was made to all of the older players to assume responsibility. It's a strategy the captain endorses.
"Personally, I'd love to see the team do better than me as an individual," Patel said. "It's satisfying to be where we are and it feels good to be a captain, but it also feels good to be doing well as a team."
The victories over Creighton and Elon came in overtime, while the Tribe scored late at Chapel Hill to pull out a1-0 win over North Carolina.
"I think we have a belief this year that we can beat good teams," said Chris Albiston. "We're more mature this year; our starting players have played together for a while and I think that's had a big impact. We trust each other this year; last year that might not have been the case."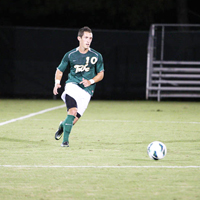 Albiston also mentioned "intuition" as a contributing factor in the team's early success, and pointed to the goal against North Carolina as an example.
Senior Chis Pérez, who has played alongside Albiston for the last couple of years, sent a cross-field ball to Albiston, who headed it to forward Jackson Eskay. Eskay battled a Carolina defender to reach the ball, got his foot on it and pushed it just barely by the goalkeeper and over the goal line.
"When Jackson saw (Perez's) ball coming in the air, he knew that I was going to be able to get to that ball," Albiston said. "(He also knew that) if he got in the right position, he'd have a chance to score."
Playing as an underdog for most of the season, the Tribe has moved steadily up the national rankings, from 35th to 28th, with the latest top-25 due out next Tuesday. William & Mary should be among that group, though Norris and the players insist it's far too early to worry about rankings.
"(Being ranked) won't change the what we do or how we approach things," Norris said. "I think we've really been able to establish an identity as to who we are, what we need to do consistently to be successful, and that won't change regardless of who we're playing.
"The challenge will be other teams raising their intensity, raising their competitiveness, when they play us. All we can do is make sure we're prepared, respect everyone we play. I never thought this would be a good thing, but because we aren't so far removed from having a difficult season, we're really enjoying the position we're in. We're craving that, and we want to continue to do the things that will prevent us from having those slip-ups again."