W&M Alumni Association honors exceptional faculty, staff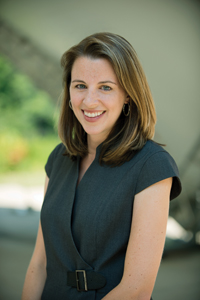 The 2012 recipients of the annual William & Mary Alumni Association awards were honored at a banquet at the William & Mary Alumni House on Sept. 27. This year's Alumni Fellowship recipients were Allison Larsen '99, Irina Novikova, Amy Oakes, Elena Prokhorova, and Nicole Santiago. The Coach of the Year award went to Tribe swimming coach Matt Crispino '02. The 2012 Staff Service Award was presented to William & Mary Police Chief Don Challis.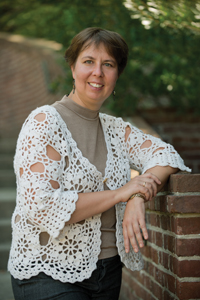 Assistant Professor of Law Allison Larsen '99 teaches constitutional law, administrative law and statutory interpretation courses. Larsen's research focuses on how law is changing and must change in order to adapt to the complete revolution in the way we all process information in the digital age.

As assistant professor of physics, Irina Novikova is no stranger to hard work and long hours in the lab, and she strives to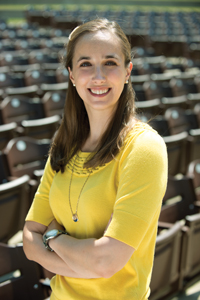 instill the same drive and commitment into her students. She is working toward amazing discoveries in her physics lab and using W&M students of all ages to assist her. Her current focus is on using quantum mechanics to manipulate the behavior of light by using large lasers and crystals.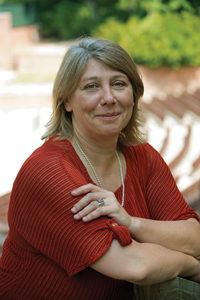 Amy Oakes, assistant professor of government, found her ideal job at William & Mary. Her international politics classes examine a wide variety of cogs in the global system, from the causes of war to nuclear proliferation, and from counterinsurgency to campaigns. She recently published a book on diversionary war and plans on devoting this next year to her second book, which examines the pitfalls of nuclear non-proliferation.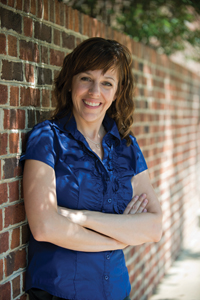 Elena Prokhorova, assistant professor of modern language and literatures and director of Russian and post-Soviet studies, focuses her teaching on everything from language, to media, to film.  She often integrates avant-garde subject matter into academia – one of her courses examines vampires in popular culture. This semester she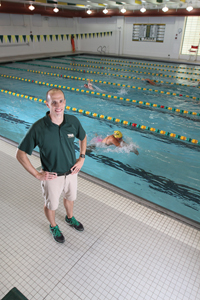 will finish co-writing a book on genres in late Soviet cinema with her husband, Alexander Prokhorov, a fellow William & Mary professor.

As assistant professor of art and art history, Nicole Santiago teaches drawing, 2-D foundations, color theory and life drawing. Her unbridled passion for her subject is instantly discernible to her students. She has recently been awarded Best in Show in a Florida competition and a National Arts Club Award for Graphics in New York City, not to mention being a finalist in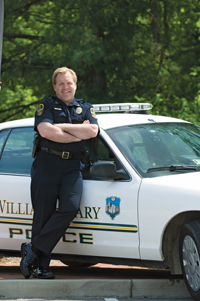 The Artist's Magazine's 27th Annual Art Competition.

A quick glance at the Tribe swimming record board shows a huge majority of records set in the last five years during Coach Matt Crispino's tenure. This past summer he took three swimmers to the Olympic Trials in Omaha, Neb. But his focus is always the team. He has found success by earning the trust of his swimmers and keeping the core Tribe values of community and cooperation at the center of his philosophy.

As William & Mary police chief, Don Challis has been instrumental as an advocate for the Alumni Association in working with the City of Williamsburg police, fire and administrative departments on Homecoming. He meets with individuals on campus as well as city officials and ABC representatives.

Established in 1965 and first presented in 1968, the Alumni Fellowship Awards are given annually to five younger faculty members who are particularly outstanding as teachers and ensure that the high academic standards of the College are retained. In 1993, the Class of 1968, in celebration of its 25th Reunion, permanently endowed the award, which carries a $1,000 honorarium for each recipient.

In 1996, the Coach of the Year Award was established to recognize exceptional coaches at William & Mary. In addition to their successes in competition, the award also seeks to honor the coach that mentors and motivates his or her players. Thanks to a generous gift by Carol Achenbach Hardy '49 and the late Mel Wright '47, the Coach of the Year award will continue in perpetuity to recognize the best in Tribe coaching.  The winner of the award receives a $1,000 honorarium as well as the Coach of the Year Crystal Vase.

The Faculty/Staff Service Award was created in 1995 by our Board of Directors to show appreciation to faculty or staff members who have displayed sustained involvement on behalf of the William & Mary Alumni Association and alumni programs. The award is presented with a $1,000 honorarium at the banquet.

Founded on July 4, 1842, the William & Mary Alumni Association is the sixth-oldest alumni organization in the country. An independent, nonprofit organization that serves William & Mary and its many alumni, students, parents and friends, the Alumni Association provides services and avenues for alumni and friends to develop loyalty to, understanding of, and lifelong participation in the present and future of the College. For more information about the Alumni Association, visit www.wmalumni.com.