Major interdisciplinary push yields public health minor
At a time when one of the world's center-stage issues is public health, William & Mary is replete with exciting new health-related courses and research projects.
It took several years to develop, but faculty across campus have constructed coursework constituting a minor in public health that has proven to be extremely popular among students who previously had only a few public health-related courses to choose from. Students can now declare an interdisciplinary minor in public health.
The minor involved collaboration among many faculty members, including Bob Scholnick (English and American studies), Diane Shakes (biology), David Aday (sociology), Danielle Dallaire (psychology), Bev Sher (biology), Joel Schwartz (government) and Scott Ickes and Alison Scott from kinesiology and health sciences. To achieve the minor, students must complete 21 hours from specific courses offered in kinesiology, anthropology, biology, mathematics, community studies, American studies, psychology, sociology, education, history, Latin American studies, economics, government and religion.
This new minor also comes at a time when the Kinesiology and Health Sciences Department is moving in an additional direction. Ickes and Scott are the first-ever faculty members with specific training in public health. They have developed new courses that contribute to the minor, and which reflect a new movement in their department.
"It's a change in direction in what we do," said Michael Deschenes, chair and professor of kinesiology and health sciences. "It's mainly because public health is everywhere these days. We're a health-obsessed society and we just felt like that was an empty area that needed to be filled on campus."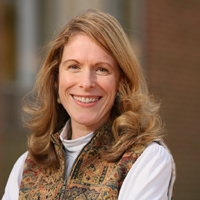 The courses offered stem from a 2003 report from the Institute of Medicine (IOM), and offer students exposure to global health, epidemiology, social and behavioral sciences, as well as international nutrition and maternal, neonatal and child health.
Offering these courses – and having them taught by public health-trained faculty – is something most undergraduate institutions don't do unless they have graduate programs in public health. In this way, the university wants to deliver public health-related courses within the liberal arts model.
"We're drawing students from many different backgrounds who want some exposure to public health, or want to build some synthesis to related classes," Ickes said. "I just feel like the topics we can talk about can create really interesting examples of liberal arts learning."
Ickes '04 returned to William & Mary last year and immediately began laying the foundation. He received his Ph.D. at the University of North Carolina-Chapel Hill's School of Public Health, and spent time in Africa working on child nutrition issues.
Scott, who earned her Ph.D. from the Johns Hopkins School of Public Health, came to W&M this year from Georgia Southern. Upon her arrival there in 2006, the university began to assemble a school of public health from scratch, and she was part of the first group of hires who put it together. The school was accredited by the Council for Education in Public Health (CEPH) in 2011. She was serving as the program director for doctoral programs when she left to come to William & Mary.
"Health is a puzzle with a lot of pieces," she said when asked why it is important for the university to offer an expanded public health curriculum. "People need to start thinking about that earlier in their education so they can go into their career thinking of how they can contribute to us as a society being healthy."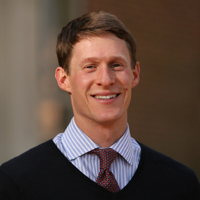 Ickes and Scott are teaching 300-level classes that are core to an understanding of the subject. Among them: Introduction to Public Health, Foundations of Epidemiology, Introduction to Global Health, Public Health and Physical Activity, International Nutrition. Camilla Buchanan (M.D. MPH) teaches a course in neo-natal maternal and infant health, which is a special experience for her students. Buchanan is a local gynecologist who is also trained in public health, and who has founded an organization supporting children in Kenya.
"It's exposing students to a whole different area that they hadn't seen, even though they see it in the media every day," said Deschenes. "It opens up new areas for William & Mary, too."
Among the projects in various stages is one in which Ickes and a couple of students team with AidData to use its information on whether aid allocation in the form of nutrition and health relates to the reduction in the prevalence of malnutrition in Malawi and other regions.
"They have really extensive data on aid flows into Malawi, without which we could not do this," Ickes explained.
A project on which the three professors in kinesiology and health sciences assisted Forestell and Dallaire involves providing nutritional services to incarcerated pregnant women at several prisons in the region.
Both Ickes and Scott note that the new courses and focus in the department come at the same time as other exciting developments across campus, including the major USAID grant to AidData that seeks to understand how aid flows influence development outcomes all over the world.
"We see the new minor as an opportunity to garner the core principles of public health while making a connection with diverse health-related courses from across campus," Ickes said. "And it provides a great complement to many of the wonderful majors we offer here at the College."