First St Andrews W&M Joint Programme students come ashore
The power of the St Andrews William & Mary Joint Degree Programme isn't confined to the rigorous course of study that takes place at two great, world-class universities.

Just ask some of the students in the inaugural class who spent the last year at St Andrews and have committed to spending at least the next year, maybe two, at the College.

"I hope to gain an ability to understand America," said Belgium-born Victoria Seeck. "It's a very different-thinking culture than in Europe. It's a nice opportunity to meet people who've grown up here, have spent their lives here."

Victoria Olayiwola says she was reading and writing the equivalent of high school essays on American politics from her Great Britain home in 2008. Now she has an opportunity to experience it, up close and personal, as we say over here.


"I'd never have guessed that in four years' time I'd actually be in a state that is heavily contested (in a presidential election), really close to Washington and the place of power," she said.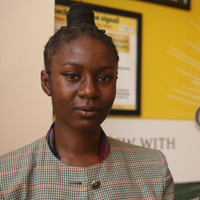 William & Mary -- the second oldest institution of higher education in the U.S. -- and St Andrews -- the oldest university in Scotland -- have collaborated for 25 years on study-abroad and student-exchange programs. But the Joint Degree Programme is one of the few international undergraduate joint degrees offered with a U.S. university. Students complete two years at each institution and earn a single diploma -- a Bachelor of Arts (International Honours) -- with the insignia of both institutions.
The program is intended to combine the breadth characteristic of William and Mary's liberal arts tradition with the depth of study for which St Andrews is famous.
That made the program ideally suited to a student like Californian Bram Vargas.
"Since Great Britain has a great literary tradition, it seemed best, since I am going to be an English major, to go over there and study for a while," Vargas said. "And because America has a good literary tradition, it made sense to come back and study for a while here.

"From the time I was a freshman in high school, I always went for the highest English class because that's where I felt I'd get the best education."

In all, eight joint programme students are on campus and starting their second year in the program. Next year, they will decide whether to return to St Andrews for a year then return and finish their senior year at W&M – or to spend two years here and finish in Scotland. There are 20 others on campus in their first year.

There are opportunities aplenty for the St Andrews students to broaden their horizons beyond Williamsburg. Olayiwola hopes to make frequent trips to New York to learn more about the fashion industry. Seeck wants to head to Washington and soak up the political scene, perhaps gaining an internship in the nation's capital.

"As an international relations student, you want to be able to understand the European view of things and the American view, to understand political ties," she said.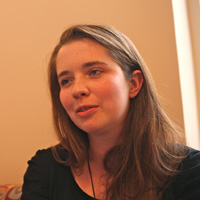 Whether headed to the United States for the first time, as are Seeck and Olayiwola, or coming back to the States from St Andrews, like Vargas, adjustments have to be made.

Vargas said he had a healthy appreciation for the history and traditions of the United States until landing at a university that is 600 years old. He was working a volunteer job in St Andrews when some archeologists discovered a monk burial ground.

A co-worker not-so-gently teased him that he should check out the dig because "they have bones out there that are older than your country!"

"You have to have a good sense of humor not to get very offended," he added. "America has some age to it, but you get such a different perspective when you're over there. That doesn't mean we don't have anything to bring to the international table."

The students realize that being in the inaugural class comes with honor and, perhaps, a bit more pressure than usual.

"I feel like we have to set a precedent," Olayiwola said. "We will always be talked about in the future. I know I have to do even better because in the future, people will say 'These are the people that started it and this is what they went on to do.' It feels kind of special, like we're helping to develop the program by giving them our feedback.

"I'd like to come back in 10 years and see how the program has developed over that time. All of this is really special for me."