W&M to host Virginia Indian Nations Summit on Higher Education
Students and faculty members from across the state will meet with Virginia Indian tribal representatives at William & Mary's
School of Education
Feb. 18-20 for the Virginia Indian Nations Summit on Higher Education (VINSHE).
This year marks the first time that the event has been hosted by William & Mary since the summit's inception more than a decade ago.
"I'm hoping it will create awareness at William & Mary of the history of American Indian education, beginning with the Brafferton School," said Karenne Wood, one of the summit's founders. "This is kind of an interesting way to complete a circle. William & Mary is coming back around to look at American Indian education today, and what the university can do to help."
Wood, director of the Virginia Indian Heritage Program at the Virginia Foundation for the Humanities, will serve as the weekend's keynote speaker. Her speech will focus on the history of American Indian education in Virginia. The keynote address, which is free and open to the public, is scheduled for Saturday, Feb. 19 at 7 p.m. in the School of Education's Dogwood Room.
Multiple missions
Wood, a member of the Monacan Indian Nation, started the summit along with Sam Cook, director of American Indian studies at Virginia Tech, about 11 years ago. The event was held at Virginia Tech for several years until the University of Virginia joined in, and then it began alternating between the two campuses. Approximately three years ago, William & Mary's School of Education became involved when Lisa Heuvel '11, a doctoral candidate in higher education administration, became a VINSHE representative. Last year, Dean Virginia McLaughlin extended an invitation to VINSHE members to hold the 2011 summit meeting in the new School of Education facilities.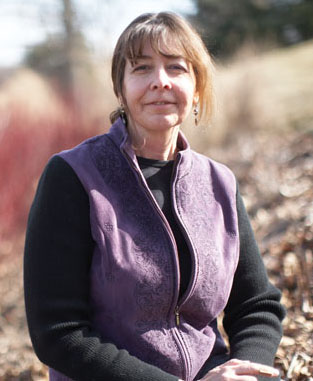 Approximately 25 people usually attend the event, said Wood, including members of the Virginia's 11 state-recognized tribes, who have been appointed by their tribal leaders. Additionally, students and administrators from William & Mary, UVA and Virginia Tech attend.  This year, close to 50 participants including several tribal leaders will attend VINSHE-related events, some of which commemorate the College's historic Brafferton Indian school as a significant chapter in American Indian education history, Heuvel said. Participants will attend a Saturday night reception in the Great Hall of the Wren Building, where President Taylor Reveley will bring greetings from the College. They will have an opportunity to tour the Brafferton beforehand and hear about its history from Louise Lambert Kale, executive director of the historic campus. Staff members from
Swem
Library's
Special Collections Research Center
are also installing a special weekend exhibit of period records related to the colonial Indian school in the School of Education's lobby display case.
Wood said that the summit has several missions, including finding ways to increase enrollment of American Indian students at the partner institutions, supporting American Indian students who are already enrolled, advising the partner institutions on American Indian content for courses and responding to the Virginia Tribes' needs through service-learning.
Additionally, several of the conference participants participated in the Virginia Standards of Learning social studies revision in 2007, said Wood.
"So this group supports those revisions and we talk about the textbooks and how the revisions need to be reflected in education resources," she said.
Wood said that she hopes attendees will both renew their commitment to improving education for American Indian students in higher education and continue educating the public and students at their respective institutions about American Indian issues.
Wood noted that, historically, American Indian students have been denied the same education as other students during times such as segregation, and so now tribes are behind in having lawyers, doctors "and those who can advocate for their own people," she said.
"Also the way that history has been portrayed, especially in Virginia, has left American Indian people out of the story, at least after 1700," Wood said. "So we'd like to be reintroduced because they're still here."
Student participation
One of the things that Wood has enjoyed most about the summit has been "watching some young people from the Virginia tribes enter higher education and develop into student leaders."
Some of those students include William & Mary's own Morgan Faulkner '12, Michelle Huettl '13 and Marissa Carmi '12. The three members of the newly revived William & Mary Native America Student Association (NASA) helped fund and organize this year's summit.
"Since the Brafferton was one of the first Indian schools in the country, it's really nice to be bringing back a conference that really focuses on Indian higher education," said Faulkner, a member of the Upper Mattaponi Tribe in King William County, Va.
Though this will be the first time that Faulkner, the president of NASA, will attend the event, Huettl and Carmi have participated before.
Carmi said she enjoyed meeting the community members who attended last year and looks forward to seeing them again and meeting others. Huettl said she enjoyed last year's speaker and hanging out with students from the other institutions, something they plan on doing again this year with a get-together on Friday. Additionally during the weekend the student representatives from each institution will have the chance to discuss what's happening in their respective organizations.
"We have a lot to talk about since we just got started last year and things are rolling and getting better, so we'll be talking about what our goals are, what our future events are and what we've done in the past," said Faulkner.
The three William & Mary students said that many Virginia Indian students do not go to college, and those that do often do not pursue admittance in the state's more elite schools.
"It would be nice to see higher enrollment in the three major schools in the state," said Faulkner.
"And to let them know that they're welcome, that they have a place to come to," added Carmi.
Faulkner noted that going to college and leaving their communities behind is often a challenge for Virginia Indian students.
"It is very hard coming from your community where you're surrounded with your family all the time and then coming to this very diverse William & Mary or UVA or Virginia Tech community where you don't have your tribal or your family base," she said.
The students hope that people who attend the keynote address will both learn about the history of American Indian education and discover ways in which they can support American Indian students in higher education.
Students supporting students
It is a mission that does not stop at the conference for the students of NASA. They volunteer with the Virginia Indian Pre-College Outreach Initiative, attending tribal powwows and volunteering with students from Virginia Tech and UVA to provide information on applying for college, getting financial aid, staying in college and more to middle school and high school students. Both William & Mary's Office of Admission and the School of Education have supported their outreach efforts, supplying brochures and other informational materials for VIP-COI powwows and summer camps.
NASA students are also in the process of planning other events such as museum trips and a fry bread-eating contest.
Because the organization was just revived last year, the students are also still working to establish their foundational processes, said Huettl.
However, it's well-worth the work to ensure that the American Indian students who join William & Mary's Tribe after them continue to have a support system in place.
"We want to make sure it's solid so that after we're gone, NASA's still here," said Huettl.