W&M professor, alumnus receive Terra visiting professorships
A William & Mary professor and an alumnus will further the study of American art in Germany when they take on a much sought-after teaching position in Berlin this fall and next year.
Alan Wallach
, Ralph H. Wark Professor of
Art and Art History
and professor of
American Studies
at William & Mary, and Jochen Wierich, a 1998 doctoral degree recipient, have been selected to be part of a series of Terra Visiting Professors in American Art at the Freie Universität.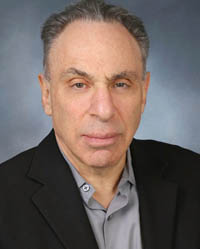 "I am very, very excited about the prospect of working with European and German graduate students," said Wallach.
The professorships are sponsored by the Terra Foundation for American Art, which is "dedicated to fostering exploration, understanding, and enjoyment of the visual arts of the United States for national and international audiences," according to its website.
Wallach will travel to Germany this fall to take on the three-month position. Wierich, who now serves as the curator of American art at the Cheekwood Botanical Garden and Museum of Art, will assume the professorship in 2011.
During their time at the university, they will both teach two classes: one in the John F. Kennedy Institute for North American Studies and another in the university's art history department.
Although their time at the school will not overlap, Wallach and Wierich have found themselves working together many times before.
Wierich came to the United States from Germany after studying at the University of Frankfurt. In the early 1990s, he interned with the Terra Foundation in Chicago, where he met Wallach. Soon after, Wierich began studying for his doctorate in American Studies with Wallach at William & Mary.
Since Wierich received his degree in 1998, the two have remained in touch, collaborating on several scholarly efforts together. For instance, in 2006, the Bucerius Kunst Forum in Hamburg, Germany, organized a series of American art exhibitions. The first focused on the Hudson River School, and it was organized in coordination with the Wadsworth Atheneum Museum. Wallach is friends with the museum's American art curator.
"She asked me to write for the catalog along with a number of other people, including Jochen, who is becoming more and more a bridge between American art history in the United States and American art history in Germany," he said.
Also in 2006, the two participated in a symposium was held at the Warburg House in Hamburg, which is, "the sanctum sanctorum of German art history," said Wallach. The next year, the two spoke at a symposium on American art in Berlin, which was sponsored by the terra Foundation. They also contributed essays to a book titled "New World: Creating an American Art."
In fall 2009, Wallach co-organized a conference on trans-Atlantic romanticism at the University College, London. During the conference, which was sponsored by the Terra Foundation, the Royal Academy and the Paul Mellon Center in London, Wallach provided the keynote address, which was given in the room in the Royal Academy where Charles Darwin presented his ideas on evolutionary biology. 
"It was a once-in-a-lifetime thrill," said Wallach.
That same year, Wierich co-edited and contributed an essay to the book, "Internationalizing the History of American Art Views."
Wallach and Wierich will continue participating in symposiums and discussions while they hold the visiting professorship position in Berlin later this year and next. Wallach will participate in discussions in Paris and Lyon, France, and he will speak at a national museum in Warsaw and at a conference in Boston.
In addition to working with European students, Wallach said he is looking forward to the broadened view that the experience will offer.
"It's always enlarging to see American art, American history and American society from a non-American point of view," he said. "Some of the most interesting scholars of American art right now are Europeans."
Although he will be quite busy with the professorship and various discussions around the globe, Wallach said he is also looking forward to enjoying life in Berlin and traveling in Europe for pleasure with his wife.
"The museums are fabulous," he said. "I think we're going to spend an awful lot of time in the museums."