W&M conference explores research culture on college campuses
Academics from across the country will gather this week at William & Mary to explore and discuss the culture of research on university campuses.
The two-day conference, titled, "Creating a Culture of Research on Campus," is being hosted by the College in collaboration with the Council of Colleges of Arts and Sciences and the Council on Undergraduate Research. The purpose, organizers said, is for deans, faculty members, IT specialists, librarians, research officers, and students engaged in research to encourage academic institutions around the country to expand and enrich their undergraduate research programs.
"A culture of research is integrating research initiatives within the credit-bearing curriculum throughout all disciplines, along several dimensions," said Joel Schwartz, director of the Charles Center. "There used to be a tension or a divide between the research objectives and the teaching objectives of a university, where undergraduate research was subordinate to research productivity. But, by bringing the teaching and research missions together and bringing research into the curriculum, you can avoid this problem."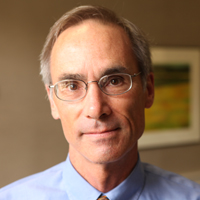 According to Schwartz, the core of teaching with research is to look at what should be happening when students are conducting research individually or in a class, forming hypotheses, working with primary materials, writing persuasively, and solving problems.
"We can coordinate the university's teaching and research objectives by moving from a primary focus on science disciplines to a whole range of disciplines, by moving student research experiences from outside to inside the curriculum, by creating research experiences for freshmen and sophomores, not just for juniors and seniors, and by embedding research experiences in degree programs, study abroad programs, and so on," said Schwartz, who will join William & Mary's Dean of Arts & Sciences Carl Strikwerda in Saturday morning's opening session titled "The Faculty Student Research Initiative and the QEP/Mellon Project."
Thanks in large part to the significant support from the Mellon Foundation, Schwartz said, William & Mary continues to expand and enhance research-oriented curriculum at the College.  Since 2005, about 90 projects have been funded for faculty to incorporate research experiences into their courses. Sharing those successes and experiences – in addition to the challenges of its research-focused transition – is one of the reasons William & Mary was eager to host this event, he said. It's also an opportunity to collaborate with other universities across the country, Schwartz added.
Several William & Mary faculty members and administrators will be presenting on subjects from the importance or private donations for the sustainability of undergraduate research to examples of successful undergraduate research programs in the sciences, social sciences, and humanities.
One program that will be showcased is William & Mary's very own "PIPS" or "Project on International Peace and Security," founded by Amy Oakes and Dennis Smith, assistant professors in William & Mary's government department and co-directors of the project. PIPS, which operates within William & Mary's Institute for the Theory and Practice of International Relations, was started as an undergraduate think tank. In addition to serving as a research opportunity for students, this program has a practical policy dimension, which enriches students' time in the classroom and provides them with opportunities to present to policy experts in Washington D.C.
"The College has been pretty innovative by moving to a more sophisticated model of research integration, and I hope this conference will stimulate other institutions to make this transition as well," said Schwartz.
The conference begins Friday. A keynote address on "Liberal Arts Education and Student- Faculty Research," which will be presented by Jennifer Blackmer, managing director of the Department of Theatre and Dance at Ball State University.
Registration for the conference is $200 and $50 for students. For more information, please visit The Council of Arts and Sciences at http://www.ccas.net/i4a/pages/index.cfm?pageid=3567.