Model U.N. conference brings 1,200 to W&M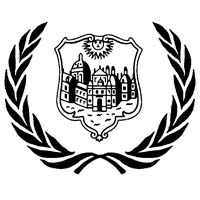 More than 1,200 high school students from across the nation converged on William and Mary over the weekend for the 22nd Annual
William & Mary High School Model United Nations Conference
.
The conference, which is hosted by the William and Mary International Relations Club, is designed to "provide students with the opportunity to explore and develop their own thoughts regarding international politics," according to a press release from the club.
During the event, students assumed the roles of international diplomats and used their "country's" past and present foreign policy to resolve problems. Neil Riley ('08), who served in the U.S. Army from 2001 to 2006 and was active in the International Relations Club during his time at the College, provided the keynote address at the conference's opening ceremony.
"I hope that our conference helps to continue the desire for learning about diplomatic solutions to international conflicts amongst everyone involved -- the secretariat, the WMHSMUN staff, and most importantly, the high school delegates," said Mary McKillop ('11), Director of Public Relations and Publications for the conference. "In an increasingly globalized world, it is so important to think of oneself as a global citizen and act accordingly."
The conference was founded in 1987 and "seeks to enhance appreciation for modern global politics and international relations by providing stimulating forums for debate mediated by a friendly and knowledgeable staff," according to the release.
"It is our hope that by maintaining a fun, yet professional atmosphere, WMHSMUN will succeed both in fostering an enduring interest in international affairs and communicating the importance of diplomacy and compromise to those that will one day inherit the leadership of our nation and our world," the release said.