Tribe football great Lou Creekmur dies
The William and Mary football family lost one of its greatest players with the passing of Lou Creekmur on Sunday in Tamarac, Fla. Creekmur is the only Tribe football player currently in the NFL Hall of Fame. 
"Lou was unquestionably one of the finest players William and Mary has produced in its long football history," reflected current William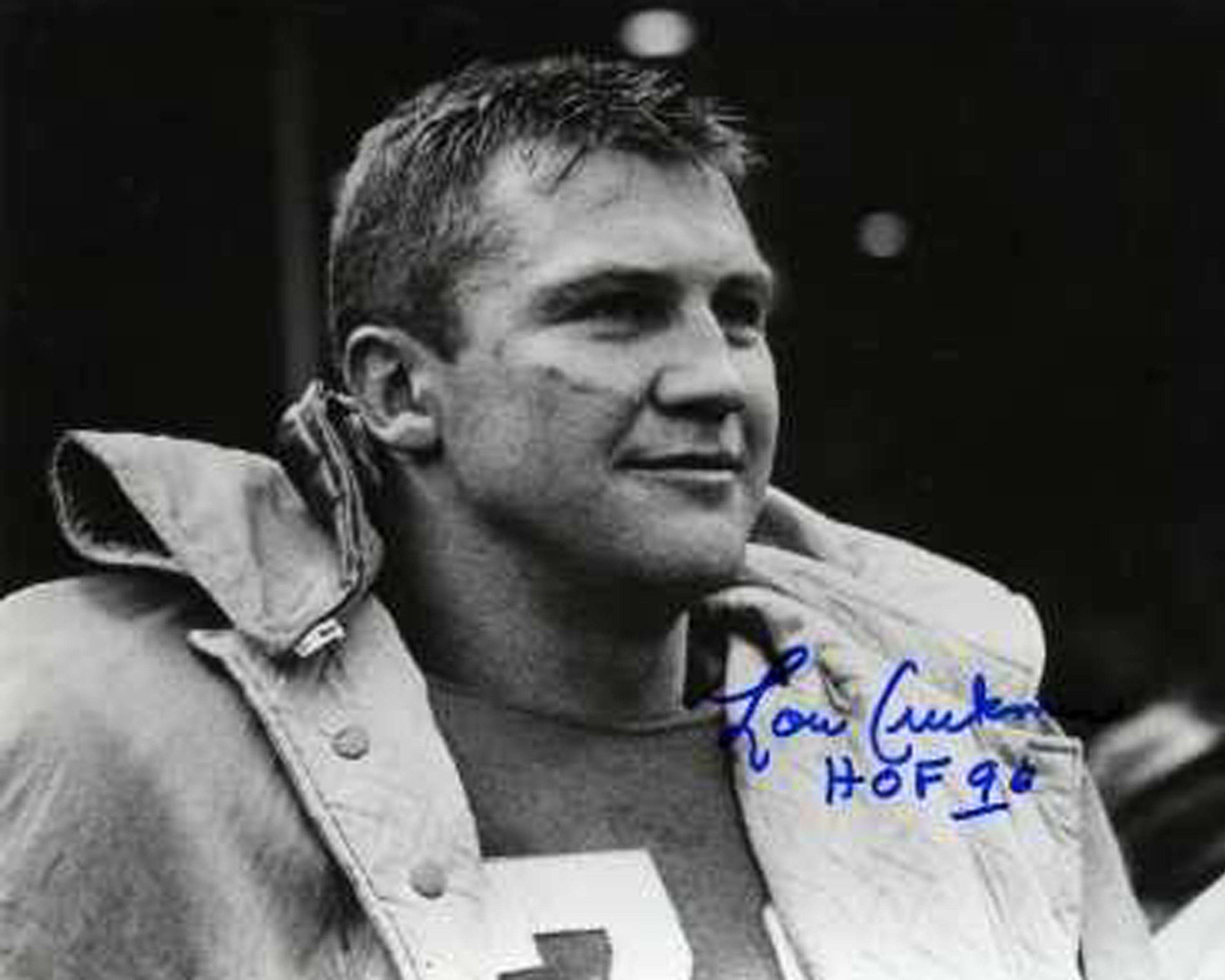 and Mary Head Coach Jimmye Laycock. "As one of the best players during one of the program's greatest eras, his legacy is assured to remain a strong one." 
Creekmur, who graduated from the College in 1950, was a valuable piece to some of the most successful teams in Tribe history.  He started his collegiate career in 1944, before it was interrupted for two years of military service.  Creekmur returned to campus for the 1947 season and completed his eligibility in the 1949 season, while going to grad school. The combined record for the team during Creekmur's time on campus was a glittering 27-10-3, and he was a member of the school's first two New Year's Day Bowl teams (1948 and 1949). 
Creekmur, a native of Hopelawn, N.J, earned All-Southern Conference honors after the 1948 season and was one of three Tribe players to participate in the Blue-Grey Classic after the 1949 season.  He also participated in the Senior Bowl that same year, as well as the NFL-College All-Star Game, which pitted the top collegiate players against the reigning NFL Champion (which for that season was the Philadelphia Eagles).  
After graduating from the College, Creekmur went onto become a second round draft pick of the Detroit Lions in 1950 and remained a fixture on the team's offensive line for the next 10 seasons (1950 through 1959).  He was a part of three NFL Championship squads with the Lions (1952, 1953 and 1957) and was selected to eight Pro-Bowls and four All-NFL teams (1953, 1954, 1956 and 1957).  His professional career saw him play both offensive guard and tackle and the occasional defensive tackle role in short-yardage situations.  In addition to being versatile, he was also extremely durable, as he saw action in 165 straight contests. 
Creekmur's career earned him the National Football League's highest honor,as he was elected into the NFL Hall Of Fame in 1996.  He is also a member of the William and Mary Athletics Hall of Fame and the Virginia Sports Hall of Fame. 
He is survived by his wife, Caroline, six children and nine grandchildren.