Provost Michael R. Halleran sent the following message to the campus community on Aug. 22, 2016 - Ed.
Dear William & Mary community:
With deep sorrow I share the sad news that Paula Blank, a longtime professor in William & Mary's English department, died unexpectedly Sunday at her home in Williamsburg.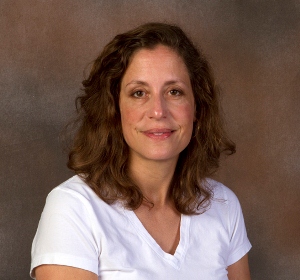 Professor Blank, who had been at William & Mary since 1992, touched many lives on and off campus through her work as a scholar and teacher. Internationally known for her scholarship in Early Modern English, Professor Blank specialized in Shakespeare, Renaissance poetry and poetics, linguistics and literature, Renaissance gender and sexuality.  She was the recipient of fellowships from the National Humanities Center (two times), from the Folger Shakespeare Library (two times) and from the American Council of Learned Societies.  
Professor Blank was a highly respected educator on campus. In 2010, she received a Plumeri Award for Faculty Excellence, an honor given annually at William & Mary in recognition of exemplary achievements in teaching, research and service, and she served as the Margaret L. Hamilton Professor of English. Within the English Department, Professor Blank was a longstanding member and former chair of both the personnel and undergraduate program committees. She had also served on the Modern Language Association's executive committee and on the advisory board for the Publications of the Modern Language Association.
Please join me in extending our deepest sympathies to Paula's family, friends, colleagues and students. As always, counselors are available on a 24-hour basis to talk with members of the campus community. The Counseling Center will be open from 8 a.m. until 6 p.m. today (Monday) and counselors will also be available in the Dodge Room at PBK Hall between 10:30 a.m. and 4 p.m. Counselors can be reached after hours by calling 757-221-3620.
I will share additional information on services and arrangements as it becomes available.
Michael R. Halleran
Provost