Sharpe Alumni and Friends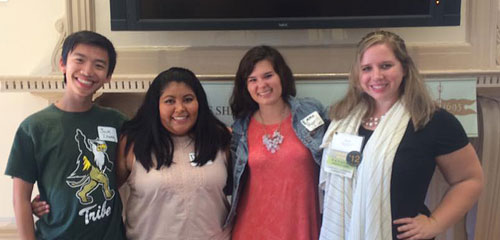 The Sharpe Community Scholars Program welcomes alumni involvement in every area of our programming:  in courses, workshops, the living-learning community, and more.  Alumni are invited to serve as mentors, consultants, and vital links in our community's network. Please contact Sharpe's director, [[mdgriff, Monica D. Griffin, Ph.D.]] to learn more.
Sharpe Program Alumni Network
Be sure to join the Sharpe Alumni Network on LinkedIn!  We'd love to follow your education and career progress.  Invite others and use this platform to share jobs, life updates, and emerging opportunities to gather, collaborate, and connect with Sharpe Alumni.
Alumni Support for the Sharpe Community Scholars Program
Alumni contributions to the Sharpe Program support student research projects, course development, and summer research grants..  To contribute online and learn more, please visit our support page.