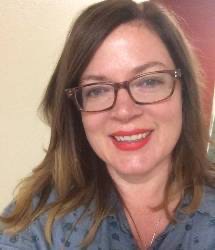 Laura P. Guerrero
Assistant Professor
Office: James Blair 120
Email: [[lpguerrero]]
Dept. office phone: 757-221-2716

Background
Laura Guerrero received her Ph.D. in philosophy from the University of New Mexico in 2013 where she specialized in classical Indian and Buddhist philosophy. Before coming to William and Mary she was an assistant professor of philosophy at Utah Valley University.
 
Research Interests
Professor Guerrero's research is primarily in the areas of Buddhist metaphysics and epistemology. She explores the distinctive approaches various Buddhist thinkers take to questions concerning what is real, what is true, and how we come to know. Dr. Guerrero's work presents Buddhist ideas in ways that can bring them into conversation with thinkers from other traditions who are interested in similar metaphysical and epistemological questions. 
Dr. Guerrero is also interested in questions of meta-philosophy concerning what philosophy is and how philosophy is practiced. She is investigating the history of the academic study of philosophy to understand its relationship to traditions outside the Western canon. Her aim is understand how these traditions can challenge and inspire philosophers to be more inclusive in their conception of what philosophy is and how it can be fruitfully practiced. 
Dr. Guerrero has published in the journals Comparative Philosophy, Ratio, and the Journal of Consciousness Studies as well as in several anthologies on topics in Buddhist and cross-cultural philosophy. She is currently working on a book about Buddhist metaphysics for which she received a Robert H.N. Ho Family Foundation Program in Buddhist Studies Research Fellowship.