Normobaric Hypoxic Chamber
This system can simulate altitudes up to 18,000 ft for studying the physiological effects of hypoxia.
GE Lunar DEXA Scanning Device
This device provides highly accurate measurements of bone density, muscle mass, and body composition both in humans and small laboratory animals.
Biodex Isokinetic Dynamometer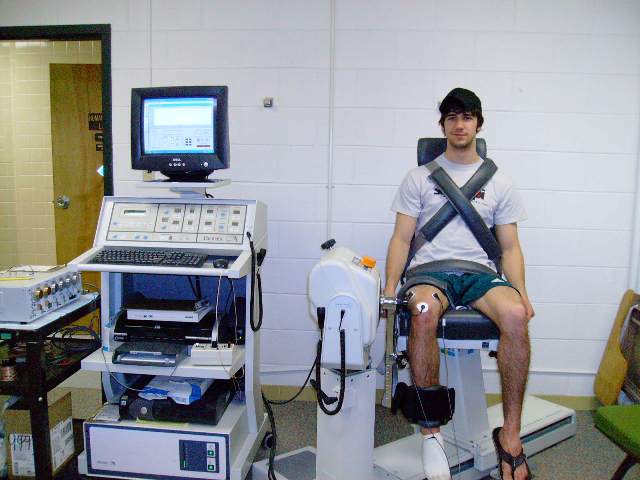 This machine is used to assess muscle function including strength, power, and endurance.
Sensormedics Vmax Metabolic cart
This cart is used to quantify metabolic variables such as oxygen uptake, carbon dioxide production, minute ventilation, and food substrate utilization both during exercise and at rest.
Olympus Laser Scanning Confocal Microscope
This microscope is essential to our studies of structural changes in neuromuscular junctions following increased/decreased activity.
Olympus Light Microscope
This microscope assists us in determining the effects of aging and changes in activity patterns on muscle fiber type composition and fiber size.
Grass Muscle Stimulator
This stimulator is used to determine the efficacy with which the nervous system activates contracting skeletal muscle.