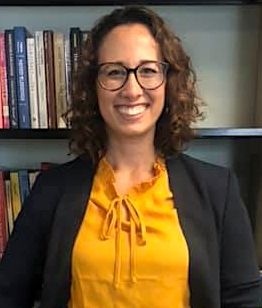 Rebecca Farber
Assistant Professor of Sociology
Office: Boswell Hall 224
Email: [[rdfarber]]
Areas of Specialization: Medical Sociology; Global Health; Gender Studies; Globalization; Science, Technology, and Medicine Studies; Qualitative Methods
Office Hours: Monday 3:30-5:00 p.m. or by appointment.

Education
B.A., Bryn Mawr College
Ph.D., Boston University
Research
Professor Farber's scholarship focuses on the intersection of globalization, health, and gender. She has analyzed how medical tourism, or health-related travel, impacts local people in Thailand, particularly Thai transgender women called kathoey. Medical tourism is a multi-billion dollar industry that transforms health care practices worldwide, yet little research has focused on how it affects local people in destination countries. Professor Farber conducted over a year of ethnographic research in Thailand to determine how kathoey's health care access and job outcomes have changed alongside the growth of medical tourism, which is now part of state and regional economic initiatives. While foreigners visiting Thailand may access internationally-accredited health care in luxury hospitals, many kathoey still face difficulties accessing basic public health care. With the expansion of technologies and medical tourism in Thailand, kathoey often face pressures to access health technologies, such as surgeries, for both social and economic gains. As governments and private health care organizations promote medical tourism worldwide, Professor Farber's work illuminates the mechanisms and lived effects of such policies and practices, especially related to gender, health outcomes, and social rights for local people.
Professor Farber earned her Ph.D. in Sociology with a Certificate in Women's, Gender, and Sexuality Studies from Boston University. She has also worked in several health-related nonprofit organizations in Miami, Philadelphia, Washington, D.C., and Bangkok. Her other research has focused on transgender men's experiences with health, fitness, and online communities.