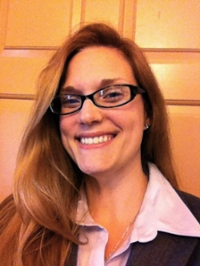 Lindsay M. Keiter
Advisor: Karin Wulf
Email: lmkeit@email.wm.edu
Current Research: Women and Gender, Early America, Social and Legal

Bio
Lindsay M. Keiter is completing a dissertation on the economic functions of marriage in Early America. She uses both public and private documents to ascertain how families planned financially and how marriage functioned as a conduit for various types of property. Lindsay's research connects the experiences of families and individuals to the wider forces of early America's volatile, growing market economy within the context of regional law and society. More broadly, she is interested in the intersections of the histories of gender, domestic violence, medicine, the law, and capitalism.

Her research has been supported by the Virginia Historical Society, the Colonial Williamsburg Foundation, the American Philosophical Society, the South Caroliniana Library, and the Southern Historical Collection at the University of North Carolina, as well as by the College of William & Mary, and she was recently awarded the Regional American History Award by the Society of the Colonial Dames of Virginia. Lindsay has presented papers at various conferences, including most recently of the Society of Historians of the Early American Republic, the Southern Association of Women Historians, the Women's History in the Digital Age Conference at Bryn Mawr College, and the Business History Conference.

Lindsay holds bachelor degrees with interdisciplinary honors in History and Women's Studies from the Pennsylvania State University and a master's degree from William & Mary. She attended Cornell University's rigorous History of Capitalism Summer Camp in 2014, where she received training on the application of economic and statistical theories and methods to historical study. Lindsay is currently Associate Historian in the Department of Historical Research and Training at the Colonial Williamsburg Foundation.