New curriculum, initiatives modernize GSWS at W&M
What traditionally was known as women's studies has changed and evolved, leading William & Mary's Gender, Sexuality and Women's Studies Program to do the same.
"The big idea in gender, sexuality and women's studies is the idea of intersectionality, which says we really can't look at gender alone as a category of identity," said Elizabeth Losh, associate professor of English and American studies who took over as director of GSWS this past summer. "We need to think about how gender functions in the context of race, or in the context of sexuality, or in the context of ability or in the context of age."
Founded in 1991 as women's studies, the program name was changed to GSWS in 2013. Its current expansion builds further on a focus on interdisciplinarity, right along with W&M's shift in its general education curriculum, said Assistant Professor of Government Claire McKinney, who serves on the GSWS Curriculum Committee.
"We felt with those general education shifts, the old major was kind of overlapping with other college priorities," McKinney said. "And so we took last year to think about how we could express the particular priorities of gender, sexuality and women's studies. And so what we did was move away from a curriculum that emphasized a split between the social sciences and the humanities, and instead thought about what are the areas or concepts that we think are really important for students to come away with.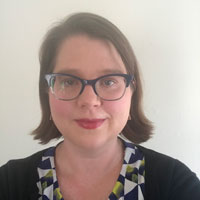 "And so this is how we came up with the idea of having different domains of interest, namely thinking about gender and sexuality in international contexts, thinking about gender in relationship to race and ethnicity, and then having an explicit focus on sexuality and transgender studies."
The new tracks play to the program's strengths.
"We have people who work on international issues, people who work in LGBTQ studies, people who work on issues of race and ethnicity," McKinney said. "But this was also a way to think about how students may not experience the full capacity of the program. So we're really kind of pushing this to make sure that our students come away with the things that we think are really important."
It's not that issues such as reproductive rights, sexual harassment and the gender pay gap aren't important, she added, but that they need to be thought of as one facet of the wider experience of gender and sexuality.
"And there's something really dynamic about gender and sexuality studies broadly, which is the students are always coming with a very different perspective than what we have," McKinney said. "And I think this goes a little bit to age, which is their experience has been much more open (informationally) than what it would have been even for somebody growing up 20 years ago, especially with encounters with digital forms of information and digital experience.
"And so we really want to make the curriculum not just responsive to how students are experiencing gender and sexuality in new and diverse ways, but also provide enough guidance so that they can move beyond just thinking about this is about women and pay and reproduction, that those things have to be part of a larger conversation."
Jennifer Putzi, associate professor of English and GSWS, served as the program's director for three of the past four years. She emphasized building up the number of public events the program sponsored and its transgender coursework, including bringing more transgender speakers from outside the university so that people can hear their perspectives.
"We had been interested, in the field and we had been talking a little bit about trans issues in our Intro to Gender, Sexuality and Women's Studies for a number of years," Putzi said. "But I wanted to see what we could do to really develop courses in the field. And I've been working in the field for a couple of years — my daughter is transgender; she's 12."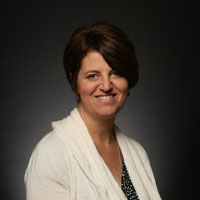 More material on transgender studies was added to the intro course and several courses on the topic were developed, which Putzi said is more than many universities offer. Adding a wider range of offerings has been what the new course curriculum has been all about, with Putzi saying students can still take her course on Emily Dickinson, but they could also choose from courses on black women's writers, transgender writers or lesbian literature.
The new major represents what's available much more clearly and is aspirational in its room for growth, Putzi said.
"I like the new major that way," she said. "I feel like it's exciting, and it points toward a new kind of future for us. It points toward our goals."
On specialized initiatives, GSWS also is partnering with the Equality Lab, which Losh heads up. The two recently co-sponsored the Nov. 2 digital humanities symposium and continue to join forces on student research projects.
GSWS officials say that there are no longer firm lines between disciplines, majors, student interests or types of student who may enroll in one of their courses.
For example, McKinney's current course Medicalized Citizenship draws a lot of pre-med students, some of whom are interested in thinking about medicine in a political context.
"This a very exciting time to be somebody who works at the intersection of medicine and the social sciences and the humanities because medical schools have recently added a sociology section to the MCAT," McKinney said. "So now medical students have these other external pressures but incentives to think a little more broadly about things like health inequality and how that might have these other dimensions to make them more well-rounded physicians. I think these kind of external forces are joining with our own interests to create a more open space to make gender and sexuality relevant to students."
Losh sees students studying STEM, business and other fields branching out to take GSWS courses.
"Because for so many of our students, gender and technology are not separate categories of intellectual inquiry," Losh said. "In the past there was this tendency to sort of see STEM disciplines and gender, sexuality and women's studies as very different domains. And I think more and more, people are looking at those things together."