Women's Studies student undertakes "engaged research" for her Honors project
When You Marry? She's Off to Marriage? These are just some of the books that Elizabeth Miller (Women's Studies '11) is reading these days. Not because she's about to tie the knot herself, but because she's busy finding out about the history of marriage preparation courses – which offered practical advice on how to build satisfying and lasting relationships – on American college campuses. And, to make sure her knowledge isn't just theoretical, Elizabeth organized a contemporary marriage education course on the William and Mary campus in the spring semester of 2011.
This course, combined with an extensive essay on marriage education in theory and in practice, make up Elizabeth's Senior Honors thesis. "The class is as much my thesis as the fifty-page document," says Elizabeth. She calls this "engaged scholarship," and credits the Women's Studies Community Action Project, along with her Honors adviser Women's Studies Professor Jennifer Putzi, with helping her develop the project. Professor Putzi observes: "You would think that scholars would be all over this topic, as it tells us so much about gender and higher education in the twentieth century, but no one has researched it in detail. Elizabeth's research is absolutely original."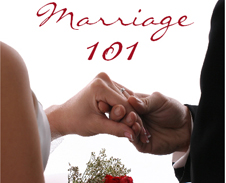 Marriage preparation courses were first taught on American higher education campuses post World War Two, and they remained popular through the 1960s. William and Mary had its own marriage preparation course between 1952 and 1955, "Marriage and the Family" (still on the books as SOCL 332). "It had a subtle message of 'Get married'!," Elizabeth says. She believes that marriage preparation courses were part of the effort to rebuild American civic society after the disruption of the war. You can still take "Marriage 101" in the School of Education and Social Policy at Northwestern University in Evanston, ILL.
Elizabeth attributes the decline in marriage education courses on higher education campuses to a shift in higher education's interests and the changing character of marriage, but recognizes that religious and government institutions still support and provide marriage preparation classes. "It's the institution I'm interested in," she explains, "not the specific dynamics of people's individual relationships." When students on her course objected that a course on marriage seemed a bit outdated, Elizabeth pointed out that even today, about 90% of the American population will marry at some point in their lives, roughly the same percentage as in the 1940s. "It's a powerful term," she says, "especially now there are debates about alternative forms" such as gay and lesbian marriage.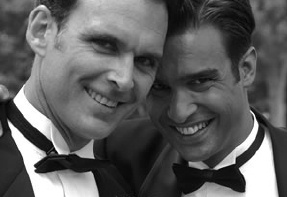 Elizabeth's one-credit course combined academic study of the history, theory and sociology of marriage with personal reflection from both students and faculty who visited the class to participate in panel discussions. Over twenty students with a wide range of majors applied, says Elizabeth, and sixteen students – all women apart from one – ended up taking the course. "I was surprised at how quick students were to share their stories," she says, describing how they were willing to "go back and forth between the personal and what feminists would call the political, but is really structural."
Elizabeth doesn't think William and Mary is the right place for a traditional marriage preparation course, "but there is a value to a course that looks critically at marriage, and marriage preparation courses are a good place to do that."