Taylor Williams interned at the Human Rights Campaign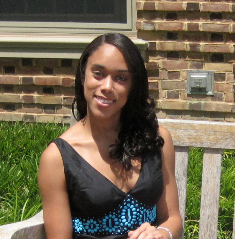 A debate has been sparked across the globe over homosexuality with great variation in public opinion regarding the acceptability of homosexual behavior. Religion is often seen as an important predictor of attitudes. However, differences in cultural orientations suggest that religion's role in clarifying homosexual sentiments greatly depend on a nation's cultural context. As the Religion and Faith intern at the Human Rights Campaign I was given the opportunity to delve into the inner workings of several religious groups in order to query the perception that all religions are morally opposed to homosexuality. Over my two-month internship, I researched and wrote new faith position pages, providing an overview of several faiths' positions on LGBT individuals and the issues that affect them, as well as editing existing pages. Some of the faith positions I was able to work on include: Baha'i, Hinduism, Islam, The Disciples of Christ, Orthodox Judaism, Conservative Judaism, Reform Judaism, and Reconstructionist Judaism. This was by far one of the most enlightening and pleasurable tasks because I was able to find the intersection of my two passions, Religious Studies and Women's Studies.  
During my internship, I was not only able to gain knowledge through working at HRC but also by interacting with the other interns. In total, there were roughly 36 other interns at the HRC in the summer of 2011 working in various departments and each had their own story or reason for being there. The HRC is a great organization that provides their interns with a lot of opportunities to engage with one another through bi-weekly brown bag lunches and networking events with other local progressive non-profits. I would encourage any student interested in non-profit work to visit the HRC website and apply.