Kathy Davis to give 14th Annual Minnie Braithwaite Lecture in Women's Studies
The lecture, "Feminism as Traveling Theory: the Case of Our Bodies, Ourselves" will be on Wednesday, April 7th, 2010, at 6 pm, in Andrews 101. A reception and book signing will follow in the Botetourt Gallery, Swem Library.
The lecture concerns the international trajectory of the well-known feminist classic book on women and health, Our Bodies, Ourselves.  Beginning in the 1970's, this book not only had an enormous impact on feminism in the US, but it has been taken up, translated and adapted by women across the globe. Drawing upon Edward Said's concept of "traveling theory," Professor Davis will explore the world-wide travels of Our Bodies, Ourselves, showing how the book was transformed in the process of its many border crossings. She will argue that Our Bodies, Ourselves  has not only been US feminism's most successful and popular  "export," but it can also provide some useful insights for feminist scholarship - in particular, for how we think about history, the politics of knowledge, and transnational feminism.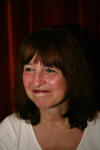 Professor Davis is currently the editor of the European Journal of Women's Studies, and the author of many important books, including the award-winning  The Making of Our Bodies, Ourselves: How Feminism Travels Around Borders (Duke, 2007). She has taught psychology, sociology, and gender studies at universities in Europe and the Netherlands. Since 1990, she has worked as associate professor in Women's Studies and, later, as senior researcher at the Institute of History and Culture at Utrecht University. She has held visiting chairs and research fellowships in the United States at Wellesley College, Columbia University, the Radcliffe Institute of Advanced Studies at Harvard University as well as in Germany, Sweden, and Finland.
Kathy Davis has a long-standing interest in feminist scholarship on women's bodies and health. Her work is situated at the cutting edge between cultural studies, gender studies, and the sociology of the body. She has published extensively on contemporary feminist approaches to the body, interaction between physicians and women patients, cultural constructions of beauty and beauty practices, and the political and ethical dimensions of surgical technologies. Her research interests also include biography as methodology, reflexivity, intersectionality, feminism as travelling theory, and transnational feminism.