Dean's Prize for Student Scholarship on Women
Have you written a paper on women's issues that you are particularly proud of? Submit it for the Dean's Prize for Student Scholarship on Women. The deadline is April 20th.

In the Spring of 2009, two prizes will be awarded to current William and Mary students whose work (completed during the 2008-2009 academic year) is evaluated by a selection committee as most successful in advancing our knowledge of women. Students may submit term papers or other class assignments, independent study projects, honors or thesis research. The Dean of the Faculty of Arts and Sciences will award two prizes of $100 each. This competition is open to all undergraduate and graduate arts and science students.
Projects and papers of up to 35 pages in length will be considered. Three copies of each entry must be submitted. In addition, your full name, social security number, local phone number, e-mail address, and the name of the instructor and class to which the work was originally submitted should appear on the paper but on a separate cover sheet. While papers may be submitted at any time, the final deadline is 5:00 p.m. on Monday, April 20, 2009. Materials for consideration should be submitted to Christy Burns, Director of Women's Studies, 321 Morton Hall (x12453).

Last year's winners were Morgan Berman and Caroline Carpenter Nichols. Morgan (Women's Studies, '08) won in the undergraduate category, for her paper (based on her Honors thesis) "Beyond Pro Versus Anti: A Transnational Feminist Critique of Cross-Cultural Comparisons of Female Genital Cutting." Morgan identifies a deadlock in feminist accounts of FGC, showing how the debate has been reduced to two, opposing positions: "either supporting local communities to practice FGC as they see fit or rejecting FGC as an intolerable practice." In her paper, she argues that "Western feminist scholarship needs to take responsibility for its own biases and then confront them in order to support the work of local activist groups who are personally involved in the process of change enacted by activists working in these communities."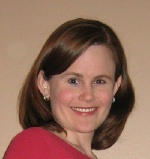 Caroline, a PhD candidate in American Studies, won the graduate prize for a revised chapter from her PhD dissertation, called "The 'Adventuress' Becomes a 'Lady': Ida B. Wells' British Tours." The chapter describes the effects on Wells' anti-lynching campaign of the lecture tours that she took through England and Scotland in 1893. Drawing on Wells' own autobiography and diaries, Caroline argues that the tours and the new outbreak of "spectacle lynchings" in the American South "spurred Wells to reconceptualize her campaign," to "assume new leadership roles" and to become more aggressive, even more masculine, in her self-presentation.