Avina Ross Interned at RAINN
As a research intern at RAINN, my job was to research important information to assist RAINN in providing the latest news to visitors to RAINN's website and to their online hotline.  My research was composed of four different areas: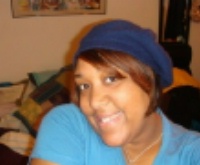 To create a factsheet and summary of a new government initiative which aims to protect children from sexual predators on the Internet;
Review websites of several sexual assault organizations;
Find and provide information about internet resources the aim of which is to support adult survivors of incest and incest survivors who had children as a result of the abuse;
Devise community outreach ideas for RAINN. 
My experience as a research intern with RAINN was great.  The supervisors were very supportive.  I made good use of my time as a research intern by continuing to volunteer for the online hotline, assisting visitors with questions regarding sexual assault and abuse.  I am also glad to note that my research has been placed on the volunteer dashboard as a resource for the volunteers to better assist hotline visitors.  My research has also been placed on the external website for everyone to view.  This makes me very proud and makes me feel that my emotional and sometimes stressful work was worth it.  I would recommend that anyone who wishes to advocate for sexual assault survivors assist RAINN as an intern or volunteer.