Interview with Dr. Kelebogile Zvobgo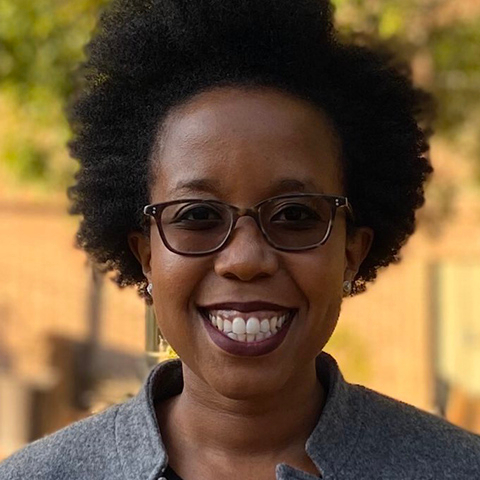 Dr. Kelebogile Zvobgo is an Assistant Professor of Government at William & Mary and the founder and director of the International Justice Lab. She earned her Ph.D. in Political Science and International Relations from the University of Southern California in 2021. At USC, she was Provost's Fellow in the Social Sciences, a National Science Foundation Graduate Research Fellow, and a recipient of the 2021 USC Ph.D. Achievement Award. She joined W&M in 2019 as the inaugural recipient of W&M's Pre-doctoral Fellowship for Academic Diversity based at the Global Research Institute. Dr. Zvobgo's research broadly engages questions in human rights, transitional justice, and international law.
You recently joined the Government Department as an Assistant Professor. What initially brought you to W&M?
 I accepted a pre-doctoral fellowship at the Global Research Institute and a tenure-track position in the Government Department because I knew W&M would allow me to jointly pursue my interests in research, teaching, and mentoring. I was especially interested in starting an undergraduate research lab that would address topics in human rights, transitional justice, and international law, building on my success as the first director of the Security and Political Economy Lab at the University of Southern California.
You specialize in human rights, transitional justice, and international law. What inspired you to pursue these areas of study?
I've been studying human rights and international law topics since I was an undergraduate student at Pomona College, and my interest in transitional justice developed during my junior year abroad in France, where I studied at L'Institut d'Études Politiques de Paris (Sciences Po) and took a class on transitions from war to peace. When I returned to Pomona, I dedicated my senior thesis to truth commissions – historical inquiries into political violence – which are at the center of my academic research. So I not only believe in the power of undergraduate research experiences to shape career trajectories; I've also experienced it firsthand.
You have written several articles about and did an interview with W&M on why the United States needs transitional justice, including a national truth commission on race and national reparations for descendants of enslaved people, and how that would look like. What recent events or developments make you hopeful in seeing a comprehensive national TJ policy being established? What are the barriers to establishing them in the U.S.?
This is going to sound funny, but I'm skeptical that we'll see comprehensive transitional justice policies at the national level in the United States. There are just too many conservative policymakers who are not committed to addressing the truth of our past and present, especially as it pertains to racial violence – the country's first, continuing, and gravest sin. I hold out much more hope for efforts at the city and state level in different pockets across the country, like in Maryland, where there is a truth commission investigating the history and legacy of racial terror lynchings.
If you could give one piece of advice to W&M students, what would it be?
 Participate in research with faculty, take classes in or double major in a foreign language, and study abroad. It will change your life – I know it did for me.