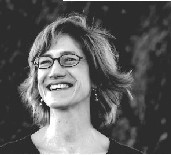 Paula Pickering
Associate Professor
Office: Tyler 343, 757-221-3038
Links: [[pmpick, Email]] and {{http://pmpick.people.wm.edu, Webpage}}
Office Hours: Tuesdays, 11:30-12:30, Thursdays, 9-11 a.m., or by appointment

Research Interests
Professor Pickering's current research focuses on the impact of aid for democratization on local communities in culturally diverse post-socialist Eastern Europe. She also works on cross-regional research on the impact of efforts to improve the quality of local governance, with on-going, collaborative projects in Bosnia-Herzegovina and in Uganda. Professor Pickering is an active member of the AidData Research Consortium. Additional research interests include ethnic politics, particularly in the Balkans; and state-building and refugee politics in post-conflict states in Eurasia. Through her mentorship of the award-winning international community engagement project, The Bosnia Project, she also supports student-led, collaborative research assessing informal educational activities that promote inter-cultural communication skills. 
Background
Professor Pickering worked as an analyst on Eastern Europe and as a political officer in Turkmenistan for the State Department (1990-94). She has also served as a human rights officer for the Organization for Security in Cooperation in Europe in Bosnia-Herzegovina (1996) and as a volunteer for the Center for Non-violent Conflict Resolution in Nis, Serbia (1995). 
Education
Ph.D. in Political Science, University of Michigan, 2001; B.A. in International Relations, Stanford University, 1989.
Publications
Her book, Peacebuilding in the Balkans: The View from the Ground Floor, was published by Cornell University Press in 2007, 

http://www.cornellpress.cornell.edu/book/?GCOI=80140100981530

Recent publications include:

"Local governance in Bosnia: addressing both ethno-nationally and locally defined interests?" in Yana Hashamova and Theodora Dragostinova, eds., Beyond Mosque, Church, and State: Alternative Narratives of the Nation, Budapest: Central European University Press, 2016, pp. 287-311.

"Former Yugoslavia and Its Successors," with Mark Baskin, in Sharon L. Wolchik and Jane L. Curry, eds., Central and East European Politics: From Communism to Democracy, Third Ed., Lanham: Rowman & Littlefield, 2014, pp. 433-479.

"Explaining the Varying Impact of International Aid for Local Democratic Governance in Bosnia-Herzegovina" Problems of Post-Communism, Vol. 59, No. 1, January/February 2012, pp. 30-43.

"Assessing International Efforts to Promote Good Local Governance in the Western Balkans," Democratization, Vol. 17, October 2010, pp. 1021-1046.

"Back from the Brink: Explaining political moderation after inter-ethnic violence in the Balkans," Europe-Asia Studies. June 2009, volume 61, issue 4, pp.565-91

"What is to Be Done? Succession from the League of Communists of Croatia," with Mark Baskin in Communist and Post-Communist Studies, Special Issue on Comparative Perspectives on Communist Party Successor Parties of Central and Eastern Europe, 41/2, September/December 2008, pp. 1-20.

"Generating Bridging Social Capital in the Balkans," in Ethnic and Racial Studies, 29/1 January 2006;

as well as chapters in Feldman, Martha, Jeannine Bell, and Michele Berger, eds., Gaining Access: The Inside Story, 2003; and in Keridis, Dimitris, ed., New Approaches to Balkan Studies 2003.

Several works in progress include: 

"Governance as an Information Problem: The Causal Effects of Budget Disclosures by SMS on Vote Choice in Uganda," with Mark Buntaine, Sarah Bush, Ryan Jablonski, and Dan Nielson.

"Repairing Information Underload: The Effects on Vote Choice of Information Provided by Mobile Phone on Politician Performance in Uganda," with Mark Buntaine, Sarah Bush, Ryan Jablonski, and Dan Nielson.

"Public Skepticism of Internationally Supported Civil Society: Norms, Citizen Priorities, and Local Groups in Post-Socialist Serbia" with Sladjana Danković.

"Making Local Government Work Better: How the interaction between formal and informal institutions influences the outcome of aid for democratization in Bosnia and Herzegovina" with Mirna Jusić.
Courses
GOVT 150: War and Peace in the Balkans 

GOVT 335: Politics of Central Europe

Govt 333: The Bosnia Project (international community-engagement course) (COLL 300)

Govt 203: Introduction to Comparative Politics

Govt 334: Russian/Post-Soviet Politics

Govt 403: Sources of and Remedies for Conflict in Eurasia
Fellowships and Grants
Recent fellowships include: 
Evidence in Governance and Politics regranting initiative for "Repairing Information Underload: The Effects on Vote Choice of Information Regarding Politician Performance," 2015, with Mark Buntaine, Sarah Bush, Ryan Jablonski, and Dan Nielson.
Charles Center, College of William and Mary, "Funding for courses with significant off-campus components," spring 2016 for The Bosnia Project course.
Weingartner Associate Professor of International Studies, August 2011-May 2013