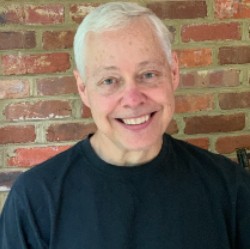 C. Lawrence Evans
Newton Family Professor of Government
Office: Chancellors 236, 757-221-3030
Links: [[clevan, Email]] and {{https://larryevans.pages.wm.edu, Website}}
Office Hours: Tuesdays 2:00 pm - 5:00 pm
Research Interests: Congress/Legislative Behavior

Background
A member of the William & Mary faculty since 1987, Larry Evans is a specialist in American national politics. In addition to three dozen journal articles and chapters in edited volumes, he is the author of three books: The Whips: Building Party Coalitions in Congress (University of Michigan Press, 2018), Congress Under Fire: Reform Politics and the Republican Majority (with Walter Oleszek, Houghton Mifflin,1997), and Leadership in Committee: A Comparative Analysis of Leadership Behavior in the U.S. Senate (University of Michigan Press, 1991, 2001). Over the years, he has received several national awards for his research, as well as the Alumni Award for Excellence in Teaching from W&M.
During 1991-93, Professor Evans served as the staff associate for Chairman Lee H. Hamilton on the Joint Committee on the Organization of Congress. In 2003-07, he was co-editor of the Legislative Studies Quarterly, the premier scholarly journal focusing on legislatures. And in 2011-13, he chaired the Legislative Studies Section of the American Political Science Association. He earned a B.A. in economics from Kenyon College, an M.A. in economics from the University of Virginia, and a Ph.D. in political science from the University of Rochester. Currently, his teaching focuses on the Congress, the presidency, and legislative-executive relations.
Please visit his website for the latest updates.