Sara & Jess Cloud Professorship
Sara & Jess Cloud Professor
The Sara & Jess Cloud Professorship is funded by a 2004 bequest from Sara Cloud in memory of Dr. Jess Cloud, accomplished poet, author, scholar, and former development officer and teacher in the College's Honor Program. The Sara & Jess Cloud Professor is selected by the Dean of Arts and
Sciences on a departmental recommendation, and manifests distinctive excellence in teaching and scholarship. The term of the professorship is five years. Currently, the Sara & Jess Cloud Professor is Simon Joyce.
Until 2012, the Sara & Jess Cloud Professorship was given to a visiting professor from another university who joined the William & Mary English Department for a semester to teach an advanced course, and collaborate with members of the department on research and other projects.
2012.  Robert Fitzgerald Reid-Pharr is a Distinguished and Presidential Professor of English and American Studies at the Graduate Center of the City University of New York. He was an assistant and associate professor of English at the Johns Hopkins University.  In addition, he has been the Edward Said Visiting Chair of American Studies at the American University of Beirut, the Drue Heinz Visiting Professor of English at the University of Oxford, the Carlisle and Barbara Moore Distinguished Visiting Professor of English at the University of Oregon, and the Frederic Ives Carpenter Visiting Assistant Professor of English at the University of Chicago.  A specialist in African American culture and a prominent scholar in the field of race and sexuality studies, he has published three books and numerous articles in, among other places,

American Literature

,

American Literary History

,

Callaloo

,

Afterimage

,

Small Axe

,

The Chronicle of Higher Education

,

Women and Performance

,

Social Text

,

Transition

,

Studies in the Novel

,

The African American Review

, and

Radical America

.  His research and writing have been supported by grants from the Ford Foundation, the Mellon Foundation, the National Endowment for the Humanities, and the Alexander von Humboldt Foundation.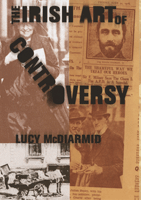 2008. Lucy McDiarmid is Professor of English at Villanova University. Her books include The Irish Art of Controversy (Cornell U. Press, 2005), Saving Civilization: Yeats, Eliot, & Auden Between the Wars (Cambridge, 1984), Auden's Apologies for Poetry (Princeton, 1990), Lady Gregory: Selected Writings (ed. with Maureen Waters, Penguin, 1995), and High and Low Moderns: Literature & Culture 1889 - 1939 (ed. with Maria DiBattista, Oxford, 1996). She has received fellowships from the Guggenheim Foundation, NEH, and ACLS and previously served as Visiting Professor of English at Princeton and as the Carole and Gordon Segal Visiting Professor of Irish Literature at Northwestern University. She is the first Sara and Jess Cloud Visiting Professor.