Department welcomes new member
Jessica Paga joins William and Mary after spending two years at the American School of Classical Studies in Athens. She is a doctoral candidate at Princeton University, hard at work on finishing her dissertation, Architectural Agency and the Construction of Athenian Democracy.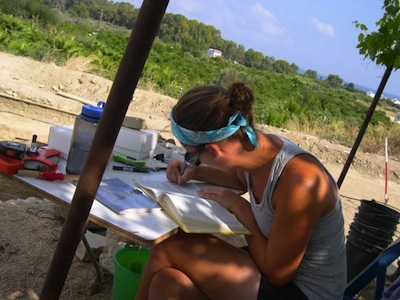 Paga's work explores the relationship between the built environment of Athens and Attica in the late archaic and early classical period (514/13 and 480/79 B.C.E) in light of the tidal political developments that took place at this time.  She is interested in the impact of the transition from a tyrannical or aristocratic governing system to the earliest stages of democracy; she also examines how the democratic reforms affected the broad territory of Attica: what can monumental buildings, road networks, and construction projects tell us about this socio-political change? How can architecture be an active agent in the creation, maintenance, and displacement of identity?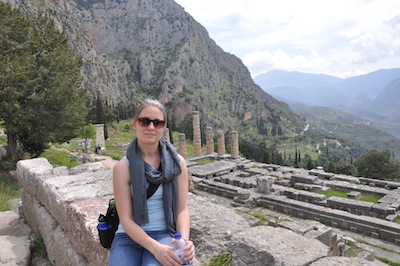 Jessica Paga has already published on deme theaters in Attica and the trittys system (Hesperia 79, 2010).  She is also working on an article about the early uses of the claw-tooth chisel and the chronological and topographical problems on the Archaic Acropolis, as well as on an architectural study of the Archaic Temple of Poseidon at Sounion (together with Margaret M. Miles).  Other interests include Archaic Greek sculpture, Greek epigraphy, Roman monumental architecture, and ancient religion.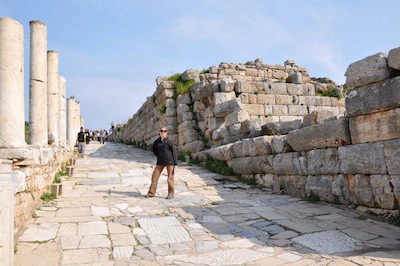 Paga is also an active field archaeologist.  She has dug throughout the Greek world, including the Athenian Agora, Cyprus, ancient Corinth, and the site of Argilos in northern Greece, where she has served as a field supervisor for the past two years.
Jessica Paga will be teaching three courses this year for our Department. In the fall 2011 she will be offering an advanced course on Ancient Architecture, while in the spring 2012 she will be teaching the Roman Archaeology survey and the ancient epic survey, Voyage of the Hero.