William & Mary has made two free apps available to students, faculty and staff to help the community better prepare for an emergency and stay safe.
Rave Guardian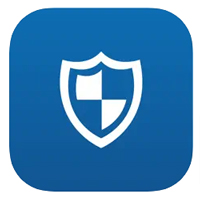 The Rave Guardian app allows you to check in with family, friends, campus safety or others you trust to help you stay safe both on and off campus. You can set a safety timer to notify people you trust to check in on you if you are alone or in an unfamiliar place, invite family, friends or others to be your guardian and communicate with them within the app as needed and call safety officials directly for help if you are in trouble, and send text tips — including photos — if you see something suspicious.
W&M Mobile
Download the W&M Mobile app and tap Emergency Info to learn about additional campus safety apps, quickly access emergency contacts across the university, access the Emergency Response Guide or see the latest active TribeAlert during an ongoing emergency. The Emergency Response Guide provides information about what to do during an emergency such as an armed threat, fire, tornado, or loss of electricity as well as resources in the event of medical emergencies, theft, harassment or assault.
Crisis Manager
The university's use of the Crisis Manager app was sunset on May 31, 2023. The new home for the Emergency Response Guide and University Vehicle Accident guidance is W&M Mobile — open the app and tap Emergency Info to access these features.