W&M announces 2016 Plumeri Award recipients
From a globally recognized leader in international criminal law and a leading linguistic scholar to a widely published neuroscientist, the 2016 Plumeri Awards for Faculty Excellence will be bestowed to 20 talented and visionary professors across William & Mary's campus.
"The ultimate goal of the Plumeri Awards is to promote and reward the innovation and creativity of our faculty, who serve as the foundation for the university's excellence," said Provost Michael R. Halleran. "Invariably, recipients of Plumeri Awards express what a significant difference their awards make in their teaching and research. That difference can be felt across campus and beyond."
The award, established in 2009 with a generous gift from Joseph J. Plumeri II '66, D.P.S. '11, empowers faculty to continue to work passionately to challenge the minds of exceptional students. Today, the university is announcing all of the honorees.
"What you accomplish in life – who you are and who you can become – is chiefly a product of your own individual desire, passion and vision. As a student at William & Mary, I was inspired by professors who fostered creativity, encouraged me to think big and taught me to embrace challenges as opportunities," said Joseph Plumeri. "Supporting professors today is my way of recognizing the important role they play in helping young people to set their sights high and pursue their goals with great honor and integrity."
The impact of the award has been remarkable, providing critical funding for faculty who are leading innovative research efforts, including research that has led to greater advances in our understanding of debilitating conditions. For example, Robin Looft-Wilson, a kinesiology and health sciences associate professor and 2014 Plumeri Award recipient, used the funding to complete data collection on two research projects. One project, performed in collaboration with Eastern Virginia Medical School, examined the mechanism of abnormal blood vessel growth in retinopathy of prematurity, a condition that affects many premature babies. The second examined the molecular mechanisms of arterial dysfunction with hyperhomocysteinemia, a common risk factor for atherosclerosis.
"I am so grateful for the Plumeri Award. It came at a time when my National Institutes of Health grant had just been completed and continued biomedical research funds were extremely hard to obtain," said Looft-Wilson. "For our second project, the manuscript is in preparation for submission to a scientific journal and includes several undergraduate authors. Mr. Plumeri has not only been instrumental in keeping my research going during lean times, but has contributed to the advancement of these undergraduate researchers."
The awards recognize 20 faculty members each year for exemplary achievements in teaching, research and service. All recipients receive $10,000, which can be used during the course of two years for research, summer salaries or other stipends associated with scholarly endeavor.
"The Plumeri Awards are a vital, tangible affirmation of those who make William & Mary one of the world's greatest universities, rooted in the liberal arts and based on the close interaction of students and faculty," Halleran said. "To achieve this type of experience for all students, we need resources that allow faculty to deepen and expand their work and increase student involvement in that work. The Plumeri Awards do exactly that."
Brief biographies of each of the 2016 Plumeri Award recipients appear below:
Mark J. Brush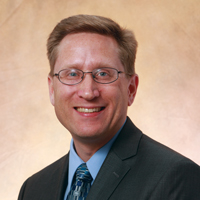 Brush's leadership in the classroom, dedication to mentorship, service as chair of both the Academic Status and Degrees Committee and Quantitative Skills Committee, as well as his significant research record make him a vital resource to VIMS' Department of Biological Sciences and the school's educational missions. Having authored and co-authored numerous publications and scientific meetings, Brush's publication record continues to increase as his research and his students' research add to the body of literature on ecosystem modeling. He holds a doctorate in oceanography from the University of Rhode Island.
Joshua A. Burk
Associate Professor of Psychology
Burk is praised as a collaborative faculty member and productive researcher, adding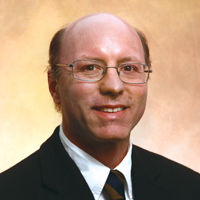 value to a wide range of topics in the field of neuroscience. Since his arrival at William & Mary in 2002, he has published 25 peer-reviewed papers, many of which were co-authored with undergraduate and graduate students, and he currently has eight publications in preparation or under review. Burk has supervised 11 graduate students at William & Mary and works with many research assistants in undergraduate labs. Burk currently serves as the chair of the psychology department. He has previously served as director of the Interdisciplinary Neuroscience Program and has devoted his time to multiple steering committees and working groups. He holds a doctorate in experimental psychology from the University of New Hampshire.
Lynda L. Butler
Chancellor Professor of Law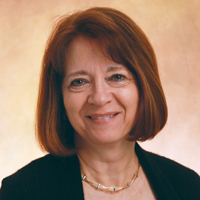 After eight years of service as vice dean of W&M Law School and one year as acting dean, Butler has quickly established herself as a prominent scholar in the field of property rights and land use law. She is also known as a thoughtful teacher who devotes a considerable amount of time to ensuring that her students not only learn basic legal principles, but also learn how those principles affect real-world problems. Through her recent scholarship, Butler is establishing herself as an important voice in the debates over how the law should address property. Her continued directorship of the Law School's Property Rights Project and her leadership of its annual conferences in Williamsburg and around the world will continue to solidify her place in the academic community. She holds a J.D. from the University of Virginia and a B.S. from the College of William & Mary.
Bruce Campbell
Class of 1964 Term Associate Professor of History and European Studies (German)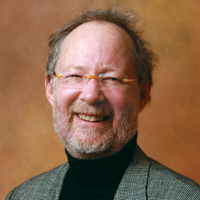 Campbell serves as the program director for European Studies and holds positions as the Class of 1964 Term Associate Professor and as a Faculty Fellow with the Center for the Liberal Arts. He is deeply involved in mentoring students in German Studies for Fulbright and other major international scholarships; between one-quarter and one-third of all William & Mary Fulbright Scholars are German Studies majors. He publishes on Nazi perpetrator biography, German detective fiction and radio. Campbell holds a doctorate in modern European history from the University of Wisconsin-Madison.
Nancy Combs
Ernest W. Goodrich Professor of Law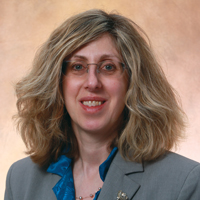 Combs's ground-breaking scholarship has made her a recognized leader in the field of international criminal law. She has authored two books and more than two dozen articles and book chapters. She also has served as an expert witness in genocide trials in Norway and the Netherlands; she has trained defense counsel in Bosnia, and she has served on the International Expert Framework, a project that identified and explicated the fundamental principles of international criminal procedure. Through these many activities, Combs is deeply engaged with the practice of international criminal law as well as with its most theoretical aspects. A dynamic and exceptionally popular teacher, Combs also weaves her cutting-edge scholarship into her courses on U.S. criminal law, international criminal law, and human rights. She holds a doctorate from Leiden University and a J.D. from the University of California, Berkeley. Before joining William & Mary Law School, Combs clerked on the United States Supreme Court and served as a legal advisor for the Iran-United States Claims Tribunal in The Hague.
Timothy Costelloe
Professor of Philosophy

Costelloe takes a classical liberal arts approach to teaching philosophy. His primary research and teaching interests are in aesthetics and history of philosophy, with particular emphasis on Hume, Kant and the modern period. In his 15 years at William & Mary, Costelloe has consistently received high evaluations in the wide range of courses he has taught in the Department of Philosophy, and has a long record of service at both the university and departmental level. He is the author or editor of three books, including his most recent book, "The British Aesthetic Tradition: From Shaftesbury to Wittgenstein," and has contributed articles to a variety of collections and journals. Costelloe is the recipient of various awards, including the William & Mary Alumni Award and a Humboldt Fellowship, which he took at Maximilians-Universität München. He holds a doctorate in philosophy from Emory University and a doctorate in sociology from Boston University.
Melanie Dawson
Associate Professor of English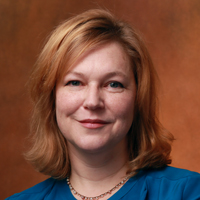 Dawson, recently named the David and Carolyn Wakefield Term Distinguished Associate Professor of English, is a specialist in American literature of the late 19th and early 20th centuries. She has published widely on such topics as affect theory, age studies, realism and interdisciplinary approaches to literature and the environment. Dawson holds national office in the Edith Wharton Society and is co-directing the society's international conference this summer in Washington, D.C. A 2014 recipient of the Alumni Teaching Award, Dawson is frequently in demand as an advisor of undergraduate honors research and seeks to promote undergraduate research in small, innovative conferences and on the national level. Dawson is at work on several projects, including a third book, which focuses on representations and technologies surrounding aging in modern literature.
Michael DiPaola
Chancellor Professor of Education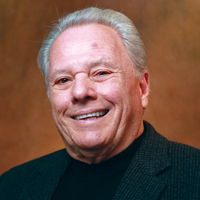 DiPaola is a stellar representative of educational leadership — exemplifying all dimensions of the School of Education's conceptual framework that emphasizes the importance of educators being content experts, reflective practitioners, educational leaders and effective collaborators. He is sought after as an expert who tackles difficult leadership challenges within schools and is able to identify effective solutions. His books, articles and scholarly presentations have extended the knowledge base pertaining to effective leadership. As the primary force in the development of the School of Education's Executive Ed.D. program, DiPaola has led an innovative effort to meet the academic needs of practicing school personnel who seek to become school principals and superintendents. He holds a doctorate in Educational Administration from Rutgers University.
Will Hausman
Chancellor Professor and Chair, Department of Economics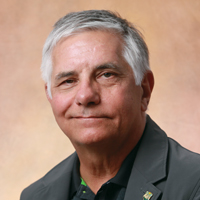 Hausman is an active member of the William & Mary community and a leader in the field of economic history. He has served three different terms as chair of the Economics Department and has been a faculty representative to the Board of Visitors. He most recently published an edited volume, entitled Regulation between Legal Norms and Economic Reality: Intentions, Effect, and Adaptation: The German and American Experiences. Hausman currently serves as the assistant editor for Business and Economic History On-Line and has a long history of editorial positions outside the university. He holds a doctorate in economics from the University of Illinois.
John M. Hoenig
Professor of Marine Science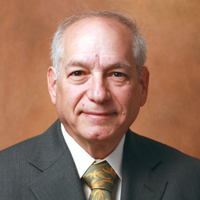 Hoenig is highly regarded as a quantitative fisheries ecologist and statistician, and has made substantive contributions to VIMS' educational, research and advisory service missions. A gifted teacher and inspiring mentor, Hoenig continues to make a real contribution to the academic program at VIMS through his innovative and engaging classroom teaching style, as well as his supportive mentality as a mentor. He equips his students with professional experience around the world that has them in high demand even before they complete their degrees. Hoenig has developed an internationally recognized research program and provides advice to governments and commissions around the world on fisheries management including in the Chesapeake region, the Caribbean, Europe and Australia. He holds a master's degree and doctorate in oceanography and a master's degree in statistics from the University of Rhode Island.
Darian M. Ibrahim
Professor of Law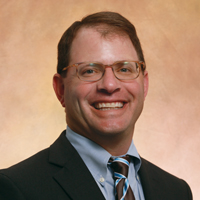 Since coming to William & Mary in 2014, Ibrahim has quickly become a leading scholar and beloved teacher. His expertise on law and entrepreneurship has been widely recognized, and his careful qualitative analysis have helped both those in academics and business to gain a better understanding of innovative forms of startup investing and business development. A prolific scholar, he has published one or more major articles each year in some of the nation's leading law journals. With his scholarly pace showing no signs of slowing down, Ibrahim will continue to have an impact on how we think about law and entrepreneurship for some time to come. He holds a J.D. from Cornell University.
Hiroshi Kitamura
Associate Professor of History

Kitamura addresses topics ranging from U.S. diplomacy and Japanese cinema, to the global politics of nuclear power with an interdisciplinary and transnational academic focus. With two monographs underway, tentatively titled Transpacific Cultural Exchange during the Cold War and Japanese Popular Culture and High Growth, he has a prolific publication history and publishes in both English and Japanese. Since joining the department in 2004, Kitamura has served in many volunteer positions and continues to teach sought-after classes accompanied by glowing reviews from students. In 2011, he took a group of students to Parma, Italy to explore "slow food," and in 2014 he served as a guest curator for the Muscarelle Museum's exhibit entitled Tree to Mountain: The Woodblock Prints of Toshi Yoshida. Kitamura is a founding member of the department's James Blair Historical Review, past faculty advisor to Phi Alpha Theta, and current graduate director. He also coordinated the W&M Japan Recovery Initiative to aid the victims of the earthquake, tsunami and nuclear disaster that struck Japan in 2011. Kitamura holds a doctorate in history from the University of Wisconsin-Madison.

Teresa V. Longo
Associate Professor of Hispanic Studies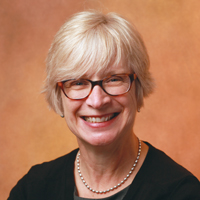 Longo is a faculty member in Hispanic Studies in the Department of Modern Languages and Literatures who brings immense experience and a great passion to her groundbreaking scholarship, interdisciplinary teaching and devoted service. As the dean for educational policy and dean for curriculum review, she worked on the design of William & Mary's new College Curriculum, which emphasizes an integrated, interdisciplinary and global approach to liberal education. Also in her role as dean for educational policy, she had oversight of the Humanities and Arts Departments and the Global Studies programs. As a scholar, Longo has a history of publications, including her forthcoming journal article "Galeano," published article "Humanity Rendered Visible: Literature, Art and the Post-9/11 Imagination," and book manuscript Visible Dissent. Professor Longo is also the editor of Pablo Neruda and the US Culture Industry. She holds a doctorate in Spanish from the University of Wisconsin-Madison.
Nathan B. Oman
Tazewell Taylor Research Professor of Law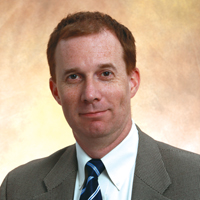 An expert on bankruptcy law, Oman's teaching focuses on contract law, the philosophy of private law and religion in legislature. With more than two dozen articles and publications on law and religion in the past decade, he has become one of the Law School's most respected teachers and highly accomplished scholars. Oman leads the Financial Crisis Reading Group at William & Mary, an interdisciplinary organization sponsored by the Law School and dedicated to the discussion of contemporary economic issues. He is a current or former member of the American Bar Association, the American Society for Legal History, the Society for Political and Legal Philosophy, the Mormon History Association, and the Society for Mormon Philosophy and Theology. Oman, who received a Plumeri Award in 2012, brings an impressive intellectual depth and breadth to his scholarship and teaching. He holds a J.D. from Harvard University.
Kostas Orginos
Associate Professor of Physics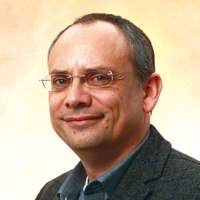 Since joining the William & Mary Physics Department in 2005, Orginos has made quick contributions within the field of physics in his early career. Deeply sought after in the application of lattice field theory to study interactions in nuclear physics, he is currently a senior theory group staff member at Jefferson Lab, and a founding member and senior staff of the Nuclear Physics with Lattice QCD collaboration. Orginos was named as a Fellow of the American Physical Society in 2015. Orginos dedicates much of his time to his students — he is currently rated in the top third of the department by student evaluations and has been a post-doctoral mentor to three graduates who have gone on to tenure-track faculty positions at premier universities. Orginos also serves the department as a member of the Graduate Studies and Facilities committees. He holds a doctorate in physics from Brown University.
Charles Palermo
Associate Professor of Art History

Palermo is director of Film and Media Studies and co-chair of the Global Film Festival Oversight Committee. Named to an Alumni Memorial Term Distinguished Professorship for 2010-13, he shares his vision of modern expressions (including photography and film) as art and incorporates this interdisciplinary approach into his course offerings. Palermo's scholarship is deeply respected in the field of art history, and he is frequently invited to lecture at art museums around the country. Palermo is one of the co-founders of nonsite.org and currently serves as an editorial board member. He holds a doctorate in history of art from Johns Hopkins University.
Denys Poshyvanyk
Associate Professor of Computer Science

Poshyvanyk has built a repertoire of research in the field of software engineering with interests in evolution and maintenance, mobile app development and testing, energy consumption, performance, privacy, and reuse. Since arriving at William & Mary in 2008, he has been awarded well over $2 million in external research funding, including a prestigious National Science Foundation Faculty Early Career Development Award. He is also the winner of three ACM SIGSOFT Distinguished Paper Awards and five Best Paper Awards. Poshyvanyk has published more than 100 conference and journal papers, and he currently teaches software engineering courses and has been active in advising graduate and undergraduate students at William & Mary. In the Computer Science Department, he has served on several committees, including the Graduate Admissions Committee and Faculty Recruiting Committee. He holds a doctorate in computer science from Wayne State University.
Ronald Schechter
Associate Professor of History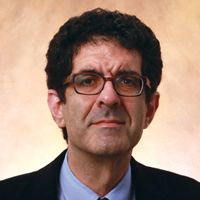 A renowned scholar of early modern Europe, Schechter's research focus is in French and Jewish history. His work in preparation will be titled A Genealogy of Terror: Reflections on a Concept in Eighteenth-Century France. Schechter holds editorial positions for Réflexions historiques, History Compass and Eighteenth-Century Life. Praised as a captivating teacher, his median evaluation scores from students are exceptionally high across the board. He has a strong history of service to the department, serving on numerous boards and committees for departmental affairs, pre-major advising, social and program committees, and has administered language exams for French, German, Italian and Latin. He holds a doctorate in history from Harvard University.

Jonathan R. Scheerer
Associate Professor of Chemistry

Scheerer has established an outstanding record of accomplishment in teaching, scholarship and service. His research is inspired by natural products, and the journals in which his publications appear are high-quality and high-impact journals. In addition, Scheerer has been able to integrate his enthusiasm for teaching organic chemistry with his talents as a research mentor. He has mentored over 30 students — sponsoring four to five during the summer and over 10 during the academic year. Scheerer has also been a pre-major advisor and has recently become an executive officer for the Alpha Chapter of Phi Beta Kappa. He holds a doctorate in organic chemistry from Harvard University.
Talbot J. Taylor
Louise G.T. Cooley Professor of English and Director of Linguistics Program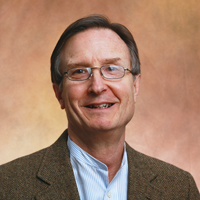 In his 34 years at William & Mary, Taylor has distinguished himself as a renowned linguistic scholar. Taylor is the sole author of three books, co-author of four, and has authored and co-authored 38 peer-reviewed articles or book chapters. He currently serves on several university committees, including the Arts & Sciences Committee for Chairs and Program Directors. In 2002, he founded the university's Oxford Program, for which he continues to serve as director, and he was the founding co-director of the Murray Scholars Program, now known as the 1693 Scholars Program. In addition, Taylor was presented with the prestigious Guggenheim Fellowship in 1994 — a feat only three other William & Mary professors have been awarded. He holds a doctorate in linguistics.